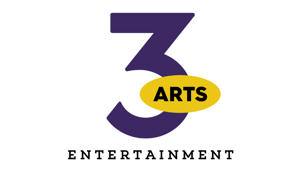 © Courtesy of Variety
Talent management, television and film production company 3 Arts Entertainment opens an office in Atlanta. Jermaine Johnson is leading the new expansion and will oversee the established office as Georgia continues to be a key filming location. The state not only offers generous benefits, but also an experienced crew and the most modern equipment.
"I've been summering here since I was a kid, so I've always considered Atlanta my home away from home," Johnson said. "So it's only natural that I'm excited to work with the creative community, which has been at the forefront of the cultural conversation for as long as I can remember. And I look forward to supporting the next generation of storytellers, artists and innovators from this remarkable city."
They started collaborating with famous local talents. Atlanta clients include singer, comedian and actress Jade Noah; director and photographer Artumes Jenkins; comedy duet "The Real Black Cousin"; and directed by Sean Famosa
3 Arts also hired Trey Witter, who came to the company from Documentary Talent and Literature. He will work from the New York office, splitting his time between the city and Atlanta. Among the literary and talented people he works with is Atlanta-based director Christian Nolan Jones, who recently won Best Director and Community Director at SXSW for his short film Shine Is Not Gold.
Johnson is an executive director and producer of 3 Arts Entertainment. His work in New Jersey includes the Netflix series From the Ground Up and the upcoming untitled Cord Jefferson film. Her clients include Atika Lok ("Smoldering Lights Everywhere"), Izzy Dungy ("Unbreakable Kimmy Schmidt"), Lynn Bowen ("Dear White People") and Mary H.K. Choi ("Permanent Record").
In 2018, Lionsgate acquired a stake in 3 Art. Their clients include Kevin Hart, Issa Rae, Tina Fey, Mindy Kaling, Mike Judge and Matt Reeves.
For more stories like this, follow us on MSN by clicking the button at the top of this page.
Click here to read the full article.
Race and Social Justice Book Series: Maurice J. Hobson and the Legend of Black Mecca