AAEON, a renowned design and manufacturing company, has unveiled its latest innovation – the BOXER-6406-ADN compact, fanless PC. The BOXER-6406-ADN  embedded computer is built on the robust Intel Atom Processor X Series/Intel Processor N-series Processor platform. This system is specifically designed for smart factory applications, demonstrating an impressive operational temperature range of -20°C to 60°C.
One of the standout features of the BOXER-6406-ADN is its wide voltage input range of 9 V to 36 V. This, coupled with over/under-voltage current protection and short-circuit protection, ensures the system's resilience and durability in various operational conditions.
Embedded compact fanless PC
The BOXER-6406-ADN is not just about power and performance, it's also about safety and stability. The system is equipped with IEC 68-2-27 anti-shock tolerance, advanced anti-vibration capabilities, and lockable I/O connectors. This makes it a reliable choice for demanding industrial environments.
The BOXER-6406-ADN's design is as versatile as its functionality. It can be wall-mounted and operates using passive cooling mechanisms, making it a convenient and space-saving solution. The system is available in various SKUs, powered by the Intel Processor N200, Intel Processor N50, or the Intel Atom x7211E.
Intel Atom x7211E and Intel Processor N-series Processors (formerly Alder Lake-N)
DDR5 4800Mhz SODIMM
2.5GbE x 2
M.2 2280 M-Key x 1, M.2 2230 E-Key x 1
USB 3.2 Gen 2 x 2 (Type-A)
Onboard TPM 2.0
Wide Range 9 ~ 36V DC input
Wide Operating Temperature -20 ~ 60°C
BOXER-6406-ADN connectivity
In terms of memory and connectivity, the BOXER-6406-ADN offers 32 GB of DDR5 running at 4800Mhz via SODIMM slot. It features interfaces such as DB-9 and DB-15 ports for RS-232/422/485 and digital I/O functions. Additionally, it includes two RJ-45 ports for Intel I226-LM ethernet running at 2.5GbE, dual HDMI, and four USB type-A ports.
Storage options are equally impressive, with a 2.5″ SATA drive and an M.2 2280 M-Key. Additional expansion is supported by an M.2 2230 E-Key for Wi-Fi, and full-size Mini Card and SIM slots.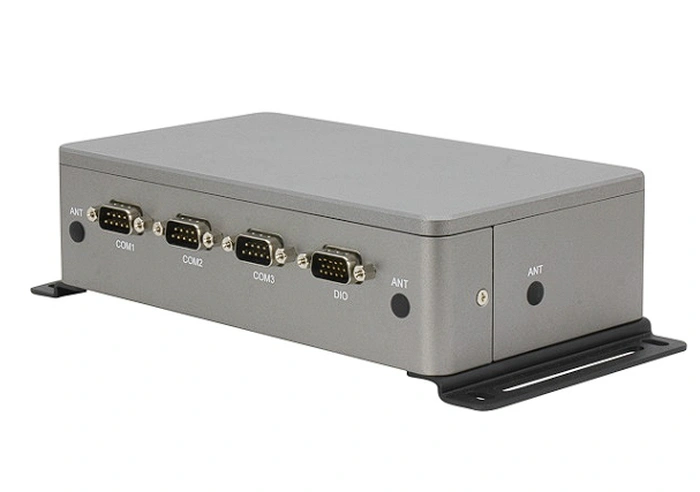 AAEON emphasizes the BOXER-6406-ADN's suitability for applications such as automated guided vehicles (AGVs), edge gateways, and automated manufacturing. This makes it a versatile solution for a wide range of industrial applications.
The BOXER-6406-ADN is now available for order via the AAEON eShop and its standard sales channels. This launch marks a significant milestone for AAEON, reinforcing its position as a leader in the embedded PC solutions market.
Source: AAEON
Filed Under: Hardware, Top News




Latest Aboutworldnews Deals
Disclosure: Some of our articles include affiliate links. If you buy something through one of these links, Aboutworldnews may earn an affiliate commission. Learn about our Disclosure Policy.