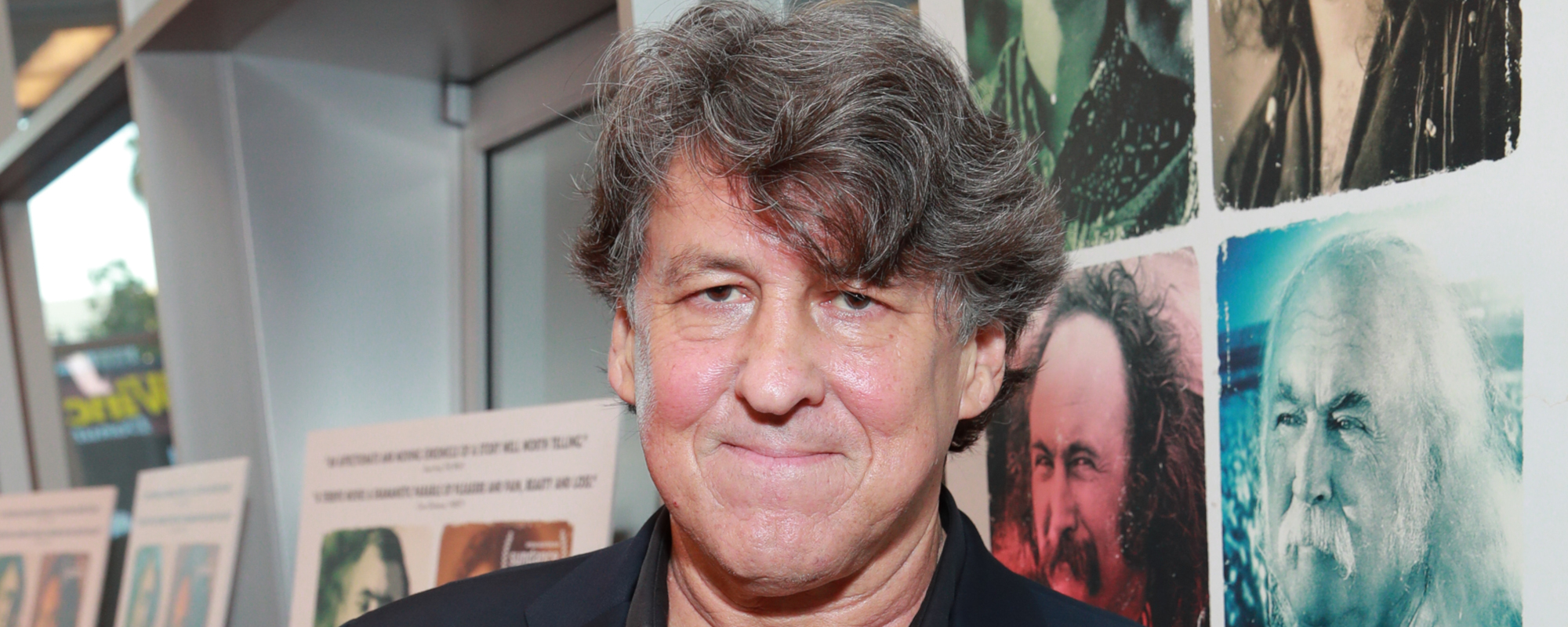 Academy Award-winning director Cameron Crowe's screenplay about a teenage rock reporter coming of age in the '70s, Almost Famous appeared more or less intact in its latest Broadway adaptation. For fans of the semi-autobiographical 2000 film, this version offers an almost complete reconstruction of the original (via a book written by Crowe) mixed with some new songs (by Tom Keith and Crowe) with a set list. the tunes of the time
It's all great fun – and no doubt particularly appealing to the nostalgic baby boomer crowd – but there's nothing special about the on-stage transformation. Hardly
Still, there's something for those who missed out on this gem of a movie, as well as fans who accepted the live-action version by the numbers. Ultimately, Crowe has crafted a beautiful story with vivid yet well-developed characters, authentic details, and deep, understated humor. ("If you thought Mick Jagger was trying to be a rock star at 50, you're wrong, sadly wrong," says one label.)
It was set in a time of transition, when the taboo and free-spirited music of the 60s was preserved, stigmatized and replaced by a general commercial industry. This loss of innocence is a theme that Crowe deftly weaves into his portrayals of the main characters, especially the precocious but wide-eyed adolescent William Miller (a charming Casey Lykes), Crowe's mannerisms, and the unrelenting Pippi.
Looking at albums given to him by his older sister Anita (Emily Schultheis), 15-year-old William is inspired to become a rock writer. First he gets a job at Creem magazine, then at Rolling Stone, which gives him the chance to get on the tour bus of the regular rock band Stillwater and go on the trip of a lifetime.
William's mentor, rock writer Lester Bangs (portrayed with weary cynicism and great respect by Rob Colletti), is on the phone throughout the trip, warning the boy not to befriend the musicians around him. "They give you a clue and you don't," says Bang, who advises the boy to be "honest and ruthless."
But William soon finds himself drawn into the magic of an old soul band – oops, "friend" – Penny Lane (Solia Pfeiffer), the band's charismatic guitarist and general shifter Russell Hammond (Chris Wood).
William's fascination with the free, social, sexy and sexist world of rock 'n' roll – and all the joys, adventures and sufferings it entails – is and is the heart and soul of the film. But the dramatic rhythm continues in the constant confrontation between home and music, dreams and reality, freedom and responsibility.
The musical is at its best when it breaks away from the movie for some personal moments, such as William's "Friendless," Penny's "Morocco," and Penny and Russell's duet "The Nighttime Sky's Got Nothing on You." painful single notes. , longing and love.
Kate and Crowe also put in great numbers as Elaine (Annika Larsen), homeroom teacher and William's no-nonsense, supportive mother. Here he delivers variations on the film's great monologues: one is a memorable class speech where he says, "Rock stars stole my son," and another is where he gives Russell a dose of parental fear over the phone. Larsen captures both moments beautifully, with just the right amount of comic content and soul.
But these skillful original songs only tell half the story. We never hear what this music means to these characters like we do in musical theater. Instead, we get historic hits at key dramatic moments, notably Elton John's Little Dancer in karaoke form, Joni Mitchell's The River and Yousef Islam's (Cat Stevens) The Wind. But even in small moments, the music abandons the original songs and turns into tunes by Nancy Wilson, Ron Davis, Stevie Wonder, Gregg Allman, Jimmy Page and Robert Point, among others.
As Russell, Wood contorts the Jackson Browne vibe so subtly that it often disappears. As Penny Lane, Pfeiffer is beautiful, navigating the rarefied air of rock bliss while making a hard landing in the real world.
Drew Geling is having fun – a lot of fun, actually – with a hilarious cartoon that takes away from reality as singer Jeff Beebe. And after an impressive debut here, The Likes maintains the appeal and genuine character of the show.
Masterfully choreographed by Jeremy Herrin (Wolf Hall), with lively action and choreography by Sarah O'Gleby. Derek MacLaine's set is stylish and functional and ready to tour, and David Zinn is having fun with his vintage outfits. Keith's arrangements and arrangements are top notch, Brian Perry's musical direction and Peter Hilensky's sound design are also top-notch, making the world of Stillwater seem real.
But there are many missed theatrical opportunities that could improve this stage version, especially in the re-creation of the female characters. It seems like a missed opportunity that the show can't generalize other groups, make Penny the male muse rather than a fully realized person, or create a musical connection between William and his sister.
Another thing the show lacks is a respect for musical theater as an art form and not a commercial commodity, which may have something to do with Lester Bangs.
I finished all the lessons in 24 hours