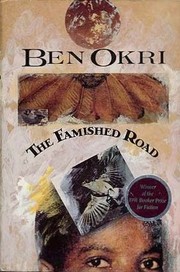 This week we have a writer and editor interview. Award-winning writer and poet Ben Okri and actor Alec Russell, FT's weekend editor, met on Alec's last day in the studio. They reflect on the political power of poetry, what fiction and nonfiction can teach, and the important role of art. Next, we meet the most famous and prolific graffiti artists in London. The name is 10 feet and the label is well known but anonymous. Journalist Miles Ealingham spent months with him, and he and Lila debated the role of graffiti and who owned the city.
---
wanted to say hello. We'd love to hear from you. Email us at [email protected]. We are on Twitter @ftweekendpod and Lila is on Instagram and Twitter @lilahrap.
---
Link:
– Ben Okra's article Finding and Seeking Ideological Prosperity in Africa from Alec's latest FT Weekend: https://on.ft.com/3FqbpUr
– Myles Illingham 10ft Graffiti Artist Profile: https://on.ft.com/3FyP3Qz
– A poem by Ben Okra for FT, "Grenfell Tower, June 2017": https://on.ft.com/40bFq2i
– Alec is on Twitter at @AlecuRussell. Miles is on Twitter @milesellingham.
– A very special Africa is here and in free reading
– More Ben Okra stories in FT: https://www.ft.com/stream/f89dd99d-32d8-35de-95df-6e791313c63f
– Miles recommends the classic 1982 documentary Style Wars: https://youtu.be/7DXD1HBaLX0
– He also recommends " Jisoe " (2014) which is "the best graffiti movie ever": https://youtu.be/gp8ZNqaG-dE
————–
Our US edition of FTWeekend is back! Join Jamie Lee Curtis, Ta-Nehisi Coates, Alice Waters, your favorite FT authors and more on May 20 in Washington and online. Sign up now and save $20 with the Weekend Podcast promo code at ft.com/festival-us
Special offers for weekend listeners, from 50% off digital subscriptions to a $1/£1/€1 trial, are available here: http://ft.com/weekendpodcast.
---
Original music by Metaphor. Mixing and sound design by Brian Turner and Sam Giovinco.
Germaine Greer, Bee Rowlatt | Next to the female eunuch | Jaipur Literary Festival