BMW unveiled its new 7 Series which included the new BMW i7  back in April and now they have added a new model to the range, the BMW i7 Protection, as the name suggestions this is a new protection vehicle that is designed to withstand attacks.
The new 7 Series Protection model  is designed to withstand attacks from firearms and explosives and it comes with Vr9 protection it can even protect against fire from calibre 7.62×54 R ammunition.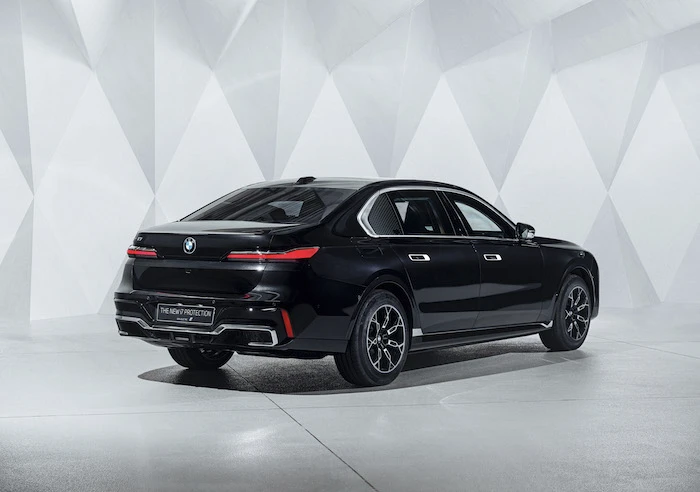 The integrated security concept of the new BMW i7 Protection and BMW 7 Series Protection was factored into the development of the new BMW 7 Series range. It centres around the new BMW Protection Core, which is unique worldwide and comprises the model-specific self-supporting body structure made from armour steel. This is then combined with features such as additional armouring for the underbody and roof and armoured glass. Both models will be built at BMW Group Plant Dingolfing in an elaborate "craft manufacturing" process. The two protection vehicles are set to make their public debut at the IAA Mobility 2023 international motor show in Munich, with deliveries to customers requiring special protection commencing in December 2023.
You can find out more information about the new BMW i7 Protection over at BMW at the link below, as yet there are no details on pricing, although we suspect that this protection model will be considerably more expensive than the standard model.
Source BMW
Filed Under: Auto News




Latest Aboutworldnews Deals
Disclosure: Some of our articles include affiliate links. If you buy something through one of these links, Aboutworldnews may earn an affiliate commission. Learn about our Disclosure Policy.