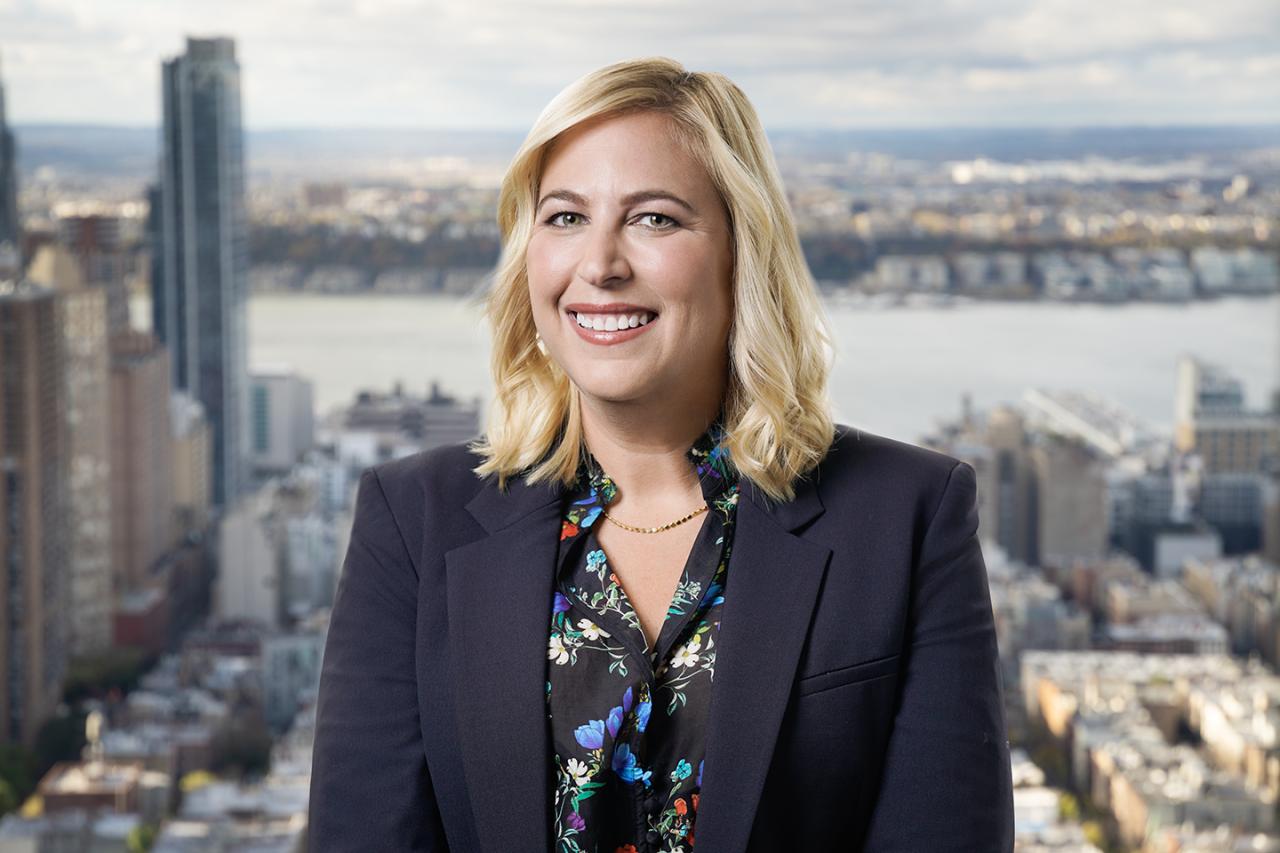 As part of ongoing cost-cutting at Paramount and layoffs at CBS, Kelly Cull will step down as president of CBS Entertainment after decades at the network and hand over executive vice president of programming to Tom Sherman.
Amy Reisenbach, the network's current head of programming, will essentially replace Cal and Sherman as the network's new president of entertainment.
Call's pending departure, which will take place at the end of the year, was announced Wednesday in an email to employees from CBS CEO George Cheeks, as well as in a statement from Call himself, obtained by Variety . This was followed by news of Sherman's departure and a production deal with CBS, including the release of Sherman and Checks.
Reisenbach's promotion was the culmination of a busy day of restructuring at CBS that coincided with a new round of layoffs at parent company Paramount Global. Cheeks said Cal's departure is "part of a restructuring and streamlining of leadership" at the broadcast network.
Kahl has been president of CBS Entertainment since May 2017 and leads the Entertainment division, including marketing and promotions, digital/interactive engagement, diversity and inclusion, advertising, research and planning. He first joined CBS in January 1996 as vice president of planning for Warner Bros. The TV was turned on. He later became a senior executive at CBS Primetime and was instrumental in the network's revival in the late 1990s and early 2000s.
"The amazing and incredible journey that started here for me 26 years ago has come to an end. I will be leaving CBS at the end of this year," Kahl wrote in a statement. "It is a great honor and privilege to work for CBS, America's most-watched network. (I never get tired of hearing this). I fulfilled the dream of a television writer. working with the biggest producers and actors. Most of all, I loved being in the trenches with you and the best directors and people on the show. I want to thank everyone I work for. Hard work, creativity and professionalism that helped build this amazing and groundbreaking #1 network for nearly 20 years. This place is as special as its people."
As for Sherman, he joined CBS (from The CW) in 2017 as Senior Head of Programming, creating around-the-clock entertainment and programming for genres including comedy, drama, reality, daytime, late night and specials. oversees programming. Previously, he was executive vice president of The CW from 2006 to 2017; JJ Abrams, president of Bad Robot Prods. from 2004 to 2006; and from 1996 to 2004, Sherman worked in the development of drama series for ABC.
"As we enter into a co-production deal at CBS Entertainment and CBS Studios, Tom continues to develop programming for the network and Paramount Global divisions. Tom's creative instinct for shows that CBS viewers love is understandable. I am delighted that we will continue to use this intuition and his talent as a developer, in production and as a consultant."
Meanwhile, Reisenbach, who has been at CBS since 2005 as the current director of CBS studio programming, now reports directly to Cheeks as the new head of all CBS creative units around the clock.
"Amy is an incredible, creative and collaborative leader who has worked with all parts of the Network and our studio partners for many years," Reisenbach said in an official statement Wednesday. "A passionate advocate for writers, producers and the creative process, he has a proven programming instinct for creating and sustaining successful television series. He also remains a strong advocate for diversity and inclusion, and continues to play an important role in CBS's progress in this area, both off and on camera."
"I want to thank George, Kelly Call, David Stepf and Tom Sherman for being great leaders and partners and supporting my development path thus far. This network means a lot to the people who work here. writers and producers who call in and viewers who fall in love with our show. I am excited and proud to continue our tradition of excellence that everyone at this network strives to excel in every day."
Watch Cheeks' statement to the Calais squad in full below:
Tim – I want you to know about an important transition happening today. As part of CBS Entertainment's management restructuring and modernization, our valued partner and division president Kelly Cull will be leaving CBS at the end of the year.
Below is a memo Kelly sent to her team this morning. We'll have more information on the new leadership structure soon, but for now, I want to focus on Kelly and the incredible legacy she's left at this network.
Kelly is unparalleled in the broadcast television industry. He is the architect of the prime-time schedule that has earned CBS the No. 1 spot in 19 of the last 20 seasons. He's the master and fearless planner who brought SURVIVOR and CSI to Thursdays, changing the night's landscape after a decade of NBC dominance.
As president of entertainment, he developed hit shows such as NEIGHBORHOOD, EVALIZER, NCIS. Hawaii, FBI Three, Fireland and Ghosts and has been a passionate manager of popular reality franchises. CBS. In addition, Kelly has been a passionate advocate for the vitality of television, remaining a stable and respected network executive through good times and bad.
Certainly, Kelly has spent the past 26 years building CBS and ensuring its continued success. He was always humble, kind and generous to his peers.
On a personal note, I would like to thank Kelly for being a valued partner and influence over the past two and a half years.
Please join me in thanking Kelly for all of her contributions to CBS and wishing her the best in the future.
George
Here's what Cheeks had to say about Sherman.
team As I've written to you before, we're restructuring and streamlining the management team at CBS Entertainment. As part of this, our partner Tom Sherman will step down as senior vice president of programming later this year. Check out Tom's tribute to his team today below.
In the meantime, I am pleased to announce that Tom will continue his association with CBS. We enter into an overall production deal that includes CBS Entertainment and CBS Studios, while Tom continues to develop and produce programming for the Paramount Global network and other divisions. Tom's creative instinct for shows that CBS viewers love is clear to all of us. I am glad that we will continue to use these instincts and his talents as developers, both as a producer and as a consultant.
Tom was a highly respected creative director for CBS, The CW and president of JJ Abrams production company Bad Robot. His connections, skills and experience are invaluable to the producer in this new position.
Please join me in thanking Tom for all his contributions to the network and wishing him the best in his new role at CBS.
George
A post from Cheeks announcing Reisenbach's promotion:
Tim – I am pleased to announce the appointment of Amy Reisenbach as the new president of CBS Entertainment. Please see the press release below regarding his appointment.
I am delighted to have Amy bring her talent, experience and collaborative spirit to this role and lead this renowned department. In his previous role as Head of Current Programming, Amy's creativity helped launch and sustain many popular television series, including many that are on the network today. Loved and respected by writers, producers and partners, CBS is a passionate supporter of our efforts to bring diversity to the screen and behind the camera.
Amy has been with CBS since 2005, rising through the ranks in various programming roles at CBS Studios and CBS Entertainment. He loves CBS and the people here, and will carry that passion with other CBS divisions and Paramount Global. I am confident that this will greatly contribute to our dual mission as a leading broadcast network and a key driver of our streaming platforms as we continue to keep up with the rapid changes in our industry.
There was a lot of news today. Our retreat groups have new leadership. I want to thank everyone at CBS, especially our entertainment team today, for their incredibly flexible spirit as we negotiate this change together. And of course, I want to thank Kelly and Tom again for their significant and ongoing contributions to the Network, and welcome Amy to her new role.
George
Here's Cal's full memo to staff.
sbs friends,
Here ends an amazing and incredible journey that began 26 years ago. I will be leaving CBS at the end of this year.
It is an honor to work for CBS, America's most watched network. (I'll never get tired of hearing this.) I got to live a TV fan's dream of working with some of the greatest writers, producers, and actors on television. Most of all, I enjoyed being in the trenches with you and the best directors and people on the show. I want to thank everyone I've worked with for nearly 20 years of hard work, creativity and professionalism that have helped make this network the #1 amazing and disruptive network. this place is as special as its people.
I started here as a scheduler when I was #3 and I loved fighting at #1 , but I'm proud of what I've accomplished over the past five years as President of Entertainment Industries. We've made significant improvements in diversity and inclusion in front of and behind the camera, kept our teams united and focused during the pandemic, and produced a number of hit series that have maintained their No. 1 status on CBS.
I have been fortunate to be friends with many of you and will cherish the memories of great adventures at previews, press tours, location shoots, Final Fours and the Super Bowl. I hope and believe that these relations will continue.
best wishes to you all. It's been a great ride and I'm excited to see what happens next. hope to see you on the subway until then…
I'm going
nice
Kelly:
Here's Sherman's memo to the staff.
team
The news came as a shock this morning and I know you are all as sad as I am. Kelly is the brother I never had, my friend, and the best business partner I could ever imagine. I am so grateful for his leadership, guidance, collaboration, and strong sense of humor, and it's hard to imagine that we won't be doing much more with him.
And unfortunately, next year I will enter a new phase of my career.
It has been a special privilege to work with all of you over the past 5 and a half years. You are a wonderful group of very talented people, the best in the business, and I am honored to be by your side every season as we co-program America's #1 network.
Check out some of the many things we do.
– We've hosted the #1 new drama on TV 5 years in a row and some of the envy of the business in this year's top 3 new shows. We've delivered the #1 new comedy for 4 consecutive seasons, and now last year's hit Ghosts is challenging one of our big hits, Young Sheldon, to be #1 OVERALL. The play is a comedy. strong
– CBS is now known for its diversity in front of and behind the camera. An incredible tour that we should all be proud of.
"We've worked hard to make the CBS culture more inclusive, welcoming, warm, fun and (relatively!) stress-free. Great progress has been made.
But more important than the aforementioned successes we shared is that your talents go beyond just your PATIENCE. I am blessed to work with all of you, truly exceptional BEAUTIFUL and CARING people. Thank you all for helping to create an inspiring and encouraging environment and for the dedication and skill with which you do your work. I will carry you in my heart as we continue our journey and continue our friendship.
Now go pour Tom's tears into the bowl.
And play well.
volume
For more stories like this follow us on MSN by clicking the button at the top of this page.
Click here to read the full article.