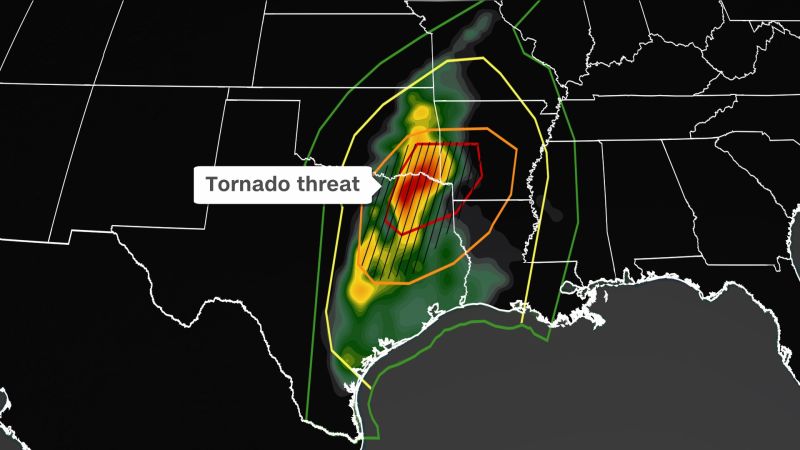 Polls show that most Americans—regardless of political party—have negative attitudes towards politics in general. More than half described themselves as "exhausted" in a CNN poll. Polls also show that most Americans have lost trust in the media, with nearly 40% ticking the "don't trust" box.
As Oklahoman's new political editor, it's not my job to change anyone's mind about politics—politicians have to do it themselves. But I'm happy to take on the challenge of building your trust in The Oklahoman. A big part of this is covering government with care and fairness because their actions—and often their inactions—affect our lives in so many ways.
Our editor, Ray Rivera, announced plans last year to strengthen the Oklahoman Statehouse reporting team. My goal is to continue this effort. I had experience as a state correspondent for the Associated Press in Illinois and South Dakota and funded in other states. However, most of my career has taken place outside of media bubbles. As communications manager at Phillips Petroleum Co., I was immersed in the economics of energy and chemical production. Working as a media and PR manager at Walmart was like getting a college degree in the complexities of mass retail. I was in frequent contact with Walmart's vast customer base, thousands of ordinary-income Americans struggling to pay their bills and improve the lives of their families. And like many across the country, as a small business owner, I've had to juggle a paycheck with all the challenges of increasing sales and reducing overhead.
My view of political reporting is that it should be bottom-up, not top-down. That means our stories don't always have to start with a press conference or an official press release. If possible, this should start on the street, in populated areas where people live. By telling our stories to readers, we can better understand how local government works or doesn't work. We can then visit the Capitol and other government buildings to interview officials and hold them accountable for their work.
This approach is consistent with many recent changes to The Oklahoman's opinion pages under the direction of our Diversity, Community Engagement and Opinion Editor, Claytie Bunyan. Our pages now feature fewer outside commentators and more voices from the diverse and diverse communities covered by The Oklahoman. We love and want to hear from our readers about their real lives. We pay taxes for a government to work for us. If not, it's up to us to ask, "Why not?" Our job is to get answers.
Much of Americans' lack of trust in the media stems from a belief that news outlets take sides. Instead of reporting as objectively as possible about what politicians and government officials are doing, they support one party or another—Republican or Democrat, conservative or liberal—and report selectively to help them win.
At The Oklahoman, we promise we won't. We have stopped supporting political candidates to avoid bias, and if you see instances where you think we are biased in one way or another, we want to hear from you loud and clear. We believe that no party has a monopoly on good ideas. Politics should not be like a "game" where two parties fight over which party gets more votes to "win" the next election. Politics should be about working together to improve the lives of the people representing both parties. Progress requires mutual respect, healthy debate, collaboration and compromise. Protests may be good for the election campaign, but they do nothing of substance.
During the next legislature and next year, we will talk to you as much as possible and be guided by the issues that you tell us are most important. Our political parties include:
Chris Castile: A veteran of Oklahoma political reporting, he now covers the Oklahoma congressional delegation in Washington, DC, as well as federal courts and other DC news.
Ben Felder and Dale Denwalt: They're working together to cover the state capital and monitor what's happening in the House and Senate. They also oversee the actions of elected officials such as the governor and attorney general, as well as many departments, boards, and agencies.
Molly Young: She is our expert on issues affecting Oklahoma's strong and vibrant American communities, as well as conflicts between state and federal governments.
Nuria Martinez-Keel: She is the education reporter for The Oklahoman, and we expect her to join our team frequently to report on policy proposals under consideration such as school vouchers, teacher pay and accountability, content programs, and many other controversial topics.
Each story reported by our team includes the reporter's contact information. We hope that you will reach out to us with feedback on what you have read and what you would like to tell us about. We're also taking into account the comments you make in the Views columns and looking at some of the issues you raised. Keeping you informed about important issues and earning your trust are high on our priority list.
You can reach me at wwertz@oklahoman.com .
This article originally appeared on The Oklahoman: How We Plan to Approach Political Reporting at The Oklahoman
Grayson Chance sings Paparazzi (Lady Gaga)