Want to find a hat that matches your style? There are many options, so knowing what works best for you is essential. You must consider where you'll wear the hat, your unique style, and your face shape to find the best option.
We put together a comprehensive guide to help you find one that will suit you the most. Let's begin!
Baseball Cap
Let's start with the iconic baseball cap. It's sporty and casual and suits every face shape, making it versatile. Many people prefer to use this hat as an everyday accessory. Plus, it's great for exercising outside since the brim protects the front of your face.
It looks best with a T-shirt, jeans, and sneakers for a relaxed outfit. You can also create a sporty style by pairing the cap with athletic wear and trainers.
If you want to dress the hat to a semi-formal level, pair it with button-down, dark jeans, and chinos.
The baseball cap is one of the most versatile hats out there. In fact, most people who wear hats say that they choose baseball caps frequently. No matter your style, you can easily wear it with the rest of your clothes.
Bucket Hat
Next, your style might be better suited for a bucket hat. Bucket hats are another versatile hat. However, they're usually seen as being more trendy when compared to baseball caps. They suit most face shapes and have made a comeback recently.
You can create an effortless summer look with a bucket hat, shorts, and sandals. These hats come in many colors and patterns, so consider trying a style that suits the season. Many people like tie-dye and denim bucket hats for a twist on the usual style. 
If you like retro styles, the bucket hat will also work well for you. It was very popular in the 90s, making it look great with other clothes from that time. You can pull off this look with chunky sneakers, loose jeans, and a graphic T-shirt.
Fedora
A fedora could elevate your style to the next level if your style is more formal. It's a classic, iconic hat and is easy to dress up. Simply pair it with a nice suit, pants, and dress shoes. You'll want the fedora to be in a neutral color to match the rest of a formal outfit.
This hat features a wide brim, making it best for those with oval, square, oblong, and heart-shaped faces.
The fedora is also good for a casual yet modern style. To achieve this look, you can wear it with skinny jeans, graphic tees, and sharp jackets. Leather jackets and ripped jeans can shape your casual outfit into a cool and edgy territory.
Fedoras are timeless and have appeared in pop culture many times. This makes them highly appealing to many men. The hats are sophisticated and can make any outfit you wear more formal. So, if your style is classic, then it's the best choice for you.
Newsboy Hat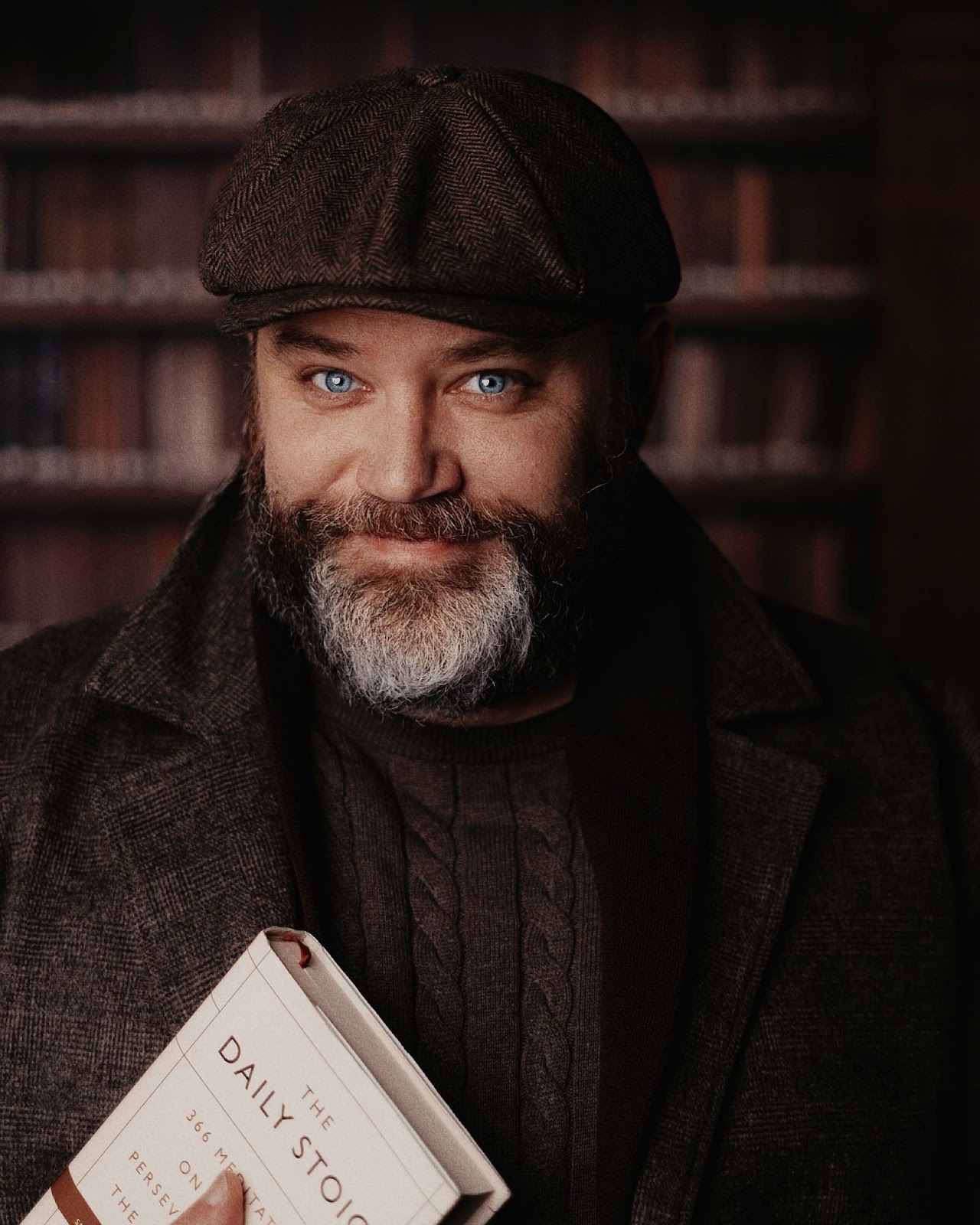 Photo by Lance Reis on Unsplash
The Newsboy cap is another stylish accessory from the United Kingdom and Ireland. It's great for casual outfits if you wear it with a graphic T-shirt, jeans, and casual sneakers for a relaxed vibe. 
Newsboy hats can create a refined style if you want a smart-casual look. Start with a dress shirt, dress pants, and loafers. Then, top it off with your Newsboy hat. Choosing one made from tweed can help make it look even more smart to elevate the look.
Newspaper hats are great for country styles. Pair a tweed hat with a plaid shirt, denim, and boots to create a country look.
Newspaper hats are also vintage, versatile items. They're comfortable and can fit a variety of styles.
Panama Hat
Next, you might find that a Panama hat suits your style. It's a breathable summer hat perfect for a relaxed look when traveling or visiting the beach. It's also most flattering on oval and round faces.
Wear it with shorts, a short-sleeved shirt, and sandals for a beach-ready outfit. You can even dress up Panama hats with a dress shirt, loafers, and a tie for formal events. Choosing a Panama hat with a narrower brim and a black ban around elevates the style even further.
Panama hats make you look laid-back and sophisticated at the same time. So, you can choose whether you want to play up the causal or formal elements depending on the rest of your outfit. No matter what, Panama hats are perfect for wearing when you want to keep your head cool.
Boater Hat
Boater hats are perfect for any vintage look that you want to create. You can pair it with white dress shirts and trousers for a complete vintage style. 
Many people also recommend wearing boater hats for garden parties, which are usually semi-formal or more casual. If the party is more formal, you'll want to choose a basic boater hat with basic colors. Then, pair it with nice trousers with suspenders and a vest.
Boater hats are also excellent for any formal summer event. You can wear it with a light-colored suit and dress shoes to complete the look.
Cowboy Hat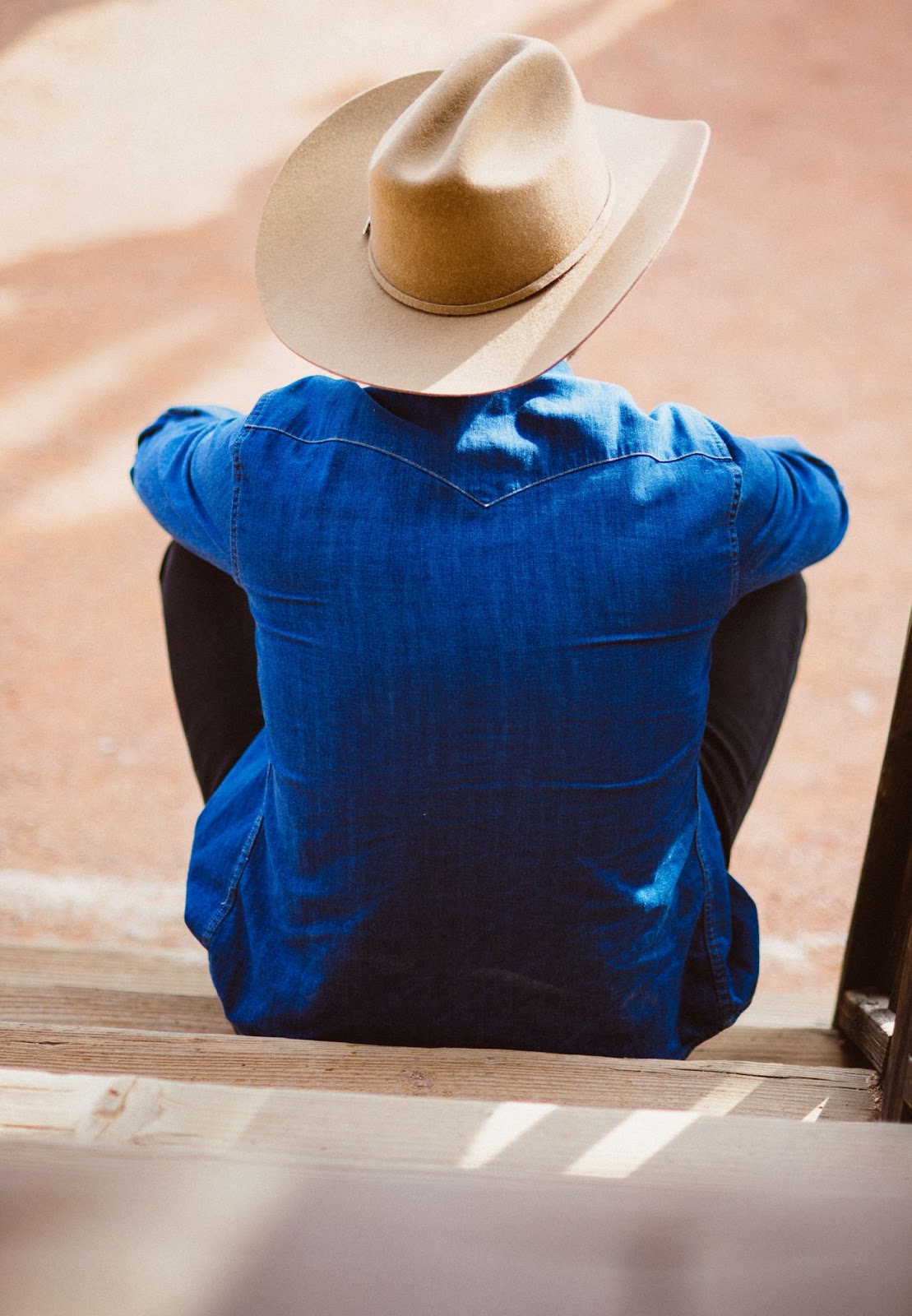 Photo by Donald Giannatti on Unsplash
Cowboy hats are great when you want a country look. Wear them with plaid shirts, jeans, matching cowboy boots, and a belt to complete the style. These hats are recognizable and excellent statement pieces for any outfit.
You can even use them in a contemporary outfit by combining skinny jeans, a leather jacket, and dark boots.
Cowboy hats are often worn to country or western-themed events. However, you can wear them anywhere when experimenting with your style. Plus, they offer plenty of sun protection outside since they come with a wide brim. 
There are Hats For Every Style
No matter what style you like, you can find a hat that matches your style. There are plenty of formal and casual options, such as fedoras and baseball hats, to pick from. The rest of your outfit can impact the vibe of the hat too, so make sure to experiment!