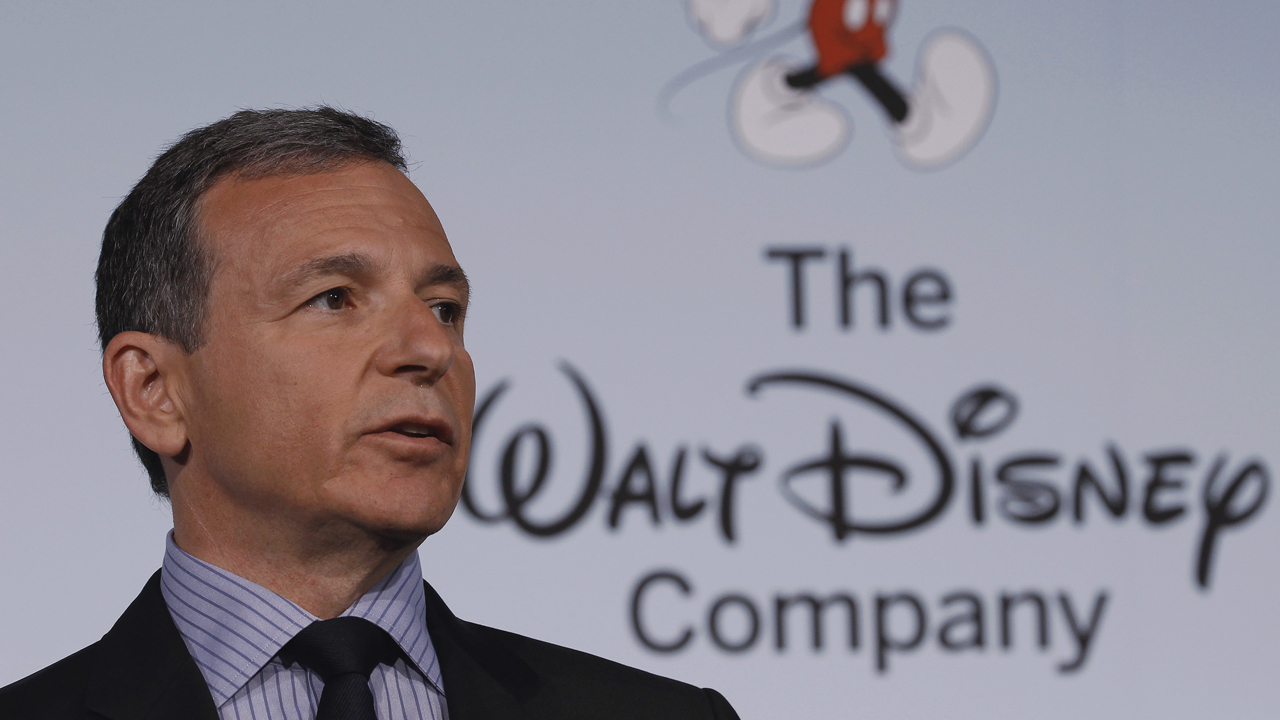 At the company's last meeting, newly reappointed Disney CEO Bob Iger told employees he wanted to "calm down" the culture wars and "respect" the masses.
For conservatives and believers alike who fear Disney has strayed too far into guarded territory, it sure looks promising.
Asked about "political statements," Iger added, "Do I like it when companies get into controversy? Of course not. It can be confusing and can have a negative impact on business. And as much as it can help calm things down, I will." …"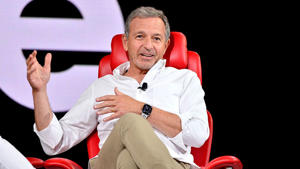 © Jerrod Harris/Getty Images for Vox Media Robert Iger speaks at the Vox Media Code Conference on September 7, 2022 in Beverly Hills, California. Jerrod Harris/Getty Images for Vox Media
Again, promise me if you're on the Disney-loving, "entertainment" company camp, but are now increasingly disparaging Disney as a "social justice/identity politics" company.
Disney CEO Bob Iger tells workers a culture war 'case', public 'respect'
On the joys of political expression and identity politics, Izzy was also asked about the Florida Parental Rights Education Act, which some at Disney and many on the left willfully and wrongly call a "don't say gay" law. To that question, the high-power CEO gave a very subtle answer: "When you tell a story, there's a delicate balance. You're talking to an audience, but listening to an audience is also important. It's important to own that. Respect the people you serve. Go for it, reach out." and don't take it for granted."
Read Fox News on the app
Again, conservatives and believers alike have to come up with that answer. They, loyal key customers who contribute billions of dollars to Disney's bottom line, have long felt that Disney was not listening to their views and that some executives in Disney's executive branch had seen them "scorned" in recent years.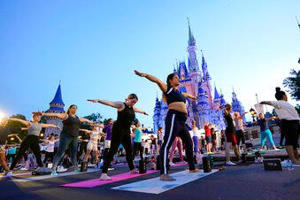 © Associated Press About 2,000 cast members practice sunrise yoga in front of Walt Disney World's Cinderella Castle on June 21, 2022 in Lake Buena Vista, Florida. (AP Photo/John Roux) Associated Press
But then Iger followed up that promising comment with a statement that could be seen as a wink and a nod to several people left and far left. The CEO specifically stated, "We're not going to please everyone all of the time, and we're not going to try to do that. We're definitely not going to compromise our core values ​​to please everyone all of the time." Weather. Weather. Weather".
Logically, one might think that Iger was referring to the gripes of conservatives and believers alike when he said, "We're not going to please everyone all of the time… We're definitely not going to compromise our core values ​​of making everyone happy all of the time." "
This statement raises an obvious question: What are Disney's "core values"? What are Mr.'s "core values"? Iger?
Decades ago, when I was director of communications for former Senator Bob Dole, I had the pleasure of having a phone conversation with Iger. Couldn't be more professional, polite and apolitical.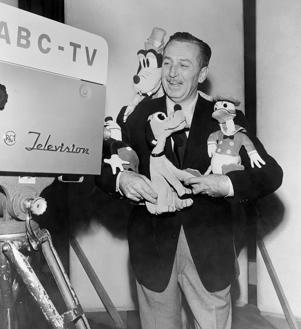 © Getty Images Walt Disney and ABC teamed up to create 'The Wonderful World of Disney'. fake picture
Disney properties have stepped up the rhetoric at "La Vista" since the meltdown with Desantis.
Of course, a lot has changed since the long conversations in our country and in the "C-suite" of corporate America. As a kid in the 60s, there were no "wake up calls" and Disney was a huge part of my life. It really helped me stay sane during my darkest times.
I grew up in extreme poverty and was kicked out of 34 homes when I was 17 years old.
As a child, in anticipation of the impending eviction of a cockroach-infested car or motel, I bought a small battery-operated tape recorder. And with that, my sister, brother and I are going to record "Amazing World of Disney" or a Disney movie to listen to during those very dysfunctional and sad times.
Those Disney years of footage bring us joy, make us happy, and help ease our troubled minds. No politics. No agendas. Unbiased. Just pure entertainment for kids.
It's definitely not Disney right now, and Iger at least means that he's aware that the company Walt Disney lovingly created has led to liberal politics that directly hurt the other half of its audience. .
As a Disney fan as Walt Disney was conceived, I am a Christian who believes that we are all born with equal rights as children of God. Because of that, I'm a big believer in letting kids be kids.
As Iger knows, the world has gotten worse for working families and the middle class in recent years. Unfortunately and tragically, children are drawn into this vortex of politics, poverty and suffering, sometimes on purpose.
Iger and parent Disney should have access to personal and corporate information. If they are so different from the conservative, loyal Disney audience, why not feature them in a Disney universe documentary instead of turning to the "entertainment" side of the business? Especially the entertainment aspect that children watch the most.
Click here to get the AVIS newsletter
Iger, along with CEOs of companies that are now fully awake, have tens of millions of dollars in their bank accounts. Most of the Americans they serve are living paycheck to paycheck in one of the most vulnerable times in our nation's history. They don't want speeches from those who think they are superior. They need rest. They have to entertain. And now they need it.
© Courtesy of FOX News Walt Disney World on March 22, 2022 in Orlando, Florida. (Octavio Jones/Getty Images) Getty Images
Walt Disney, the man who recognized and fulfilled this simple and desperate need decades ago.
Discussions and debates are beautiful and even healthy. But maybe Disney can return to that "core values" mission and ditch the "let's alienate half our audience with identity politics" mantra for a while.
Inside Bob Iger's first town hall since resuming his title as CEO of Disney