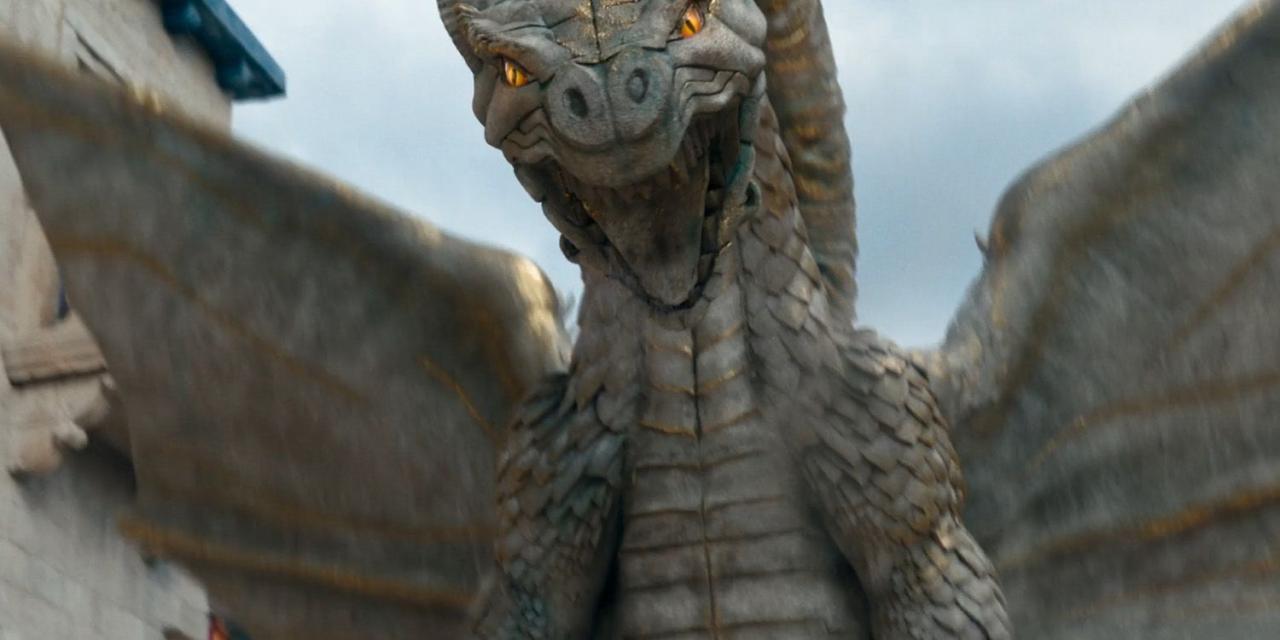 Dust off your pencil miniatures and 12-sided dice : Dungeons and Dragons is back, and this time it doesn't matter who's watching. In the 1970s and 1980s, the role-playing fantasy board game was the domain of boys banished from the crowded bedrooms and less crowded corners of schools. Now a $150 million movie, it appeals to people of all ages and genders who take pride in their costumes and aren't afraid to get tricked. Indeed, the freak inherited the land.
The showpiece is Chris Pine, who, with his square jaw and shy smile, doesn't look trapped as he soars over the Monster Manual. He plays chancellor lute player Egin, always armed with insults and at the side of the fearsome Holga (Michelle Rodríguez), a warrior who loves potatoes like no other and a bush to prove himself. As members of the mostly benevolent Robin Hood gang, they escape from prison and find in their way the incompetent wizard Simon (Justice Smith) and the new druid Doric (Sophia Lillis). .
As their honorable mission takes shape, the film begins to show its playful origins, but Dungeons & Dragons: Honor among the Levees is accompanied by a heavy dose of humor. No disrespect to the former Forge team played by Hugh Grant in Shadows, who turned an RPG into an RPG. In his thrilling turn in Paddington 2, Grant displays every ounce of false sincerity and cunning as he instigates a prosecution plot. "The role of government is not to deny people what they want," he told two wealthy donors, in a departure from the former prime minister's party-loving tone. "Or deny rich people like you their right to be happy." (Writers of right-wing manifestos may think they deserve credit for the screenplay.)
Directors Jonathan Goldstein and John Francis Daley proved to be masterful dungeon masters, mistaking the magic of CGI as they cut to action scenes and play the set pieces for laughs (see Dragons and Castle Run, which is harder than D&D and more Tom & Jerry ). ). At best, writers are allergic to symbolism, and their ideas often end up in ridiculous puddles. At one point, the character begins to guess about the holy grave where he stands, but "Who has the grave?" The subsequent resurrection scene has more than a touch of Monty Python – the dead are alternately gaunt, oblivious or confused.
The result is an entertaining film that easily wears its metallic forms and restores a sense of reverence, rather than the latest installment of Rings of Power . The weakness also means that when the most moving moments arrive, enough goodwill is built up in the audience to keep the emotional bar high.
Fantasy has long ceased to be a good market – ceramics , rings and strange things have seen it. Nevertheless, while previous D&D scenarios have been largely forgotten, Honor Among Thieves represents that rarity: a new, big-budget Hollywood franchise built from the ground up. Paramount deserves credit for taking the risk. If the pot is even, it is sometimes useful to roll the dice – 12 sides of course.
★★★★☆
In cinemas from March 31
Dungeons and Dragons… (Review)