Ford has unveiled a new limited edition version of their Mustang, the new Ford Mustang GTD which has been designed in parallel with the Mustang GT3 race car, this new car is basically a street-legal race car.
The Ford Mustang GTD  comes with more than 800 horsepower and 8-speed dual-clutch rear transaxle and a carbon fiber driveshaft, plus magnesium wheels and a titanium exhaust, and more.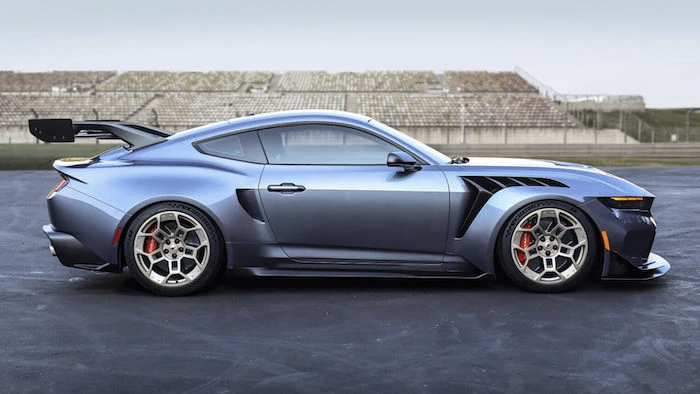 Debuting today is the all-new 2025 Ford Mustang® GTD, a technological tour de force inspired by the Mustang GT3 slated to race in Le Mans next year. Unapologetic in its heritage, unbelievable in its performance, its sculpted mostly carbon fiber wide body and looming rear wing says everything in just a glance. This is like no Mustang ever.  
"Mustang GTD shatters every preconceived notion of a supercar," said Jim Farley, Ford president and CEO. "This is a new approach for us. We didn't engineer a road car for the track, we created a race car for the road. Mustang GTD takes racing technology from our Mustang GT3 race car, wraps it in a carbon fiber Mustang body and unleashes it for the street."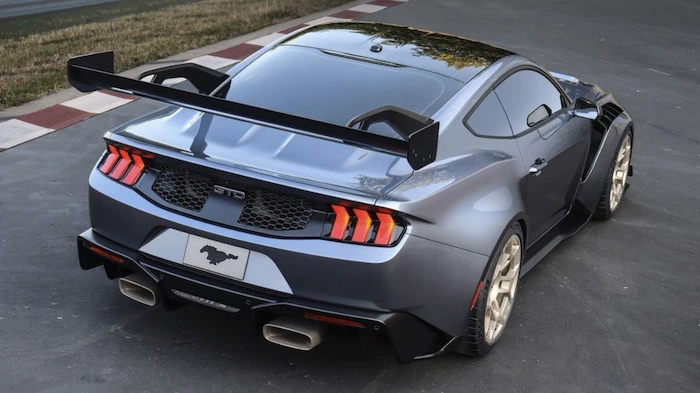 Every precision part of Mustang GTD is purposefully designed. Every form is driven by function. It is designed to do one thing: Go faster around a track with more technology than the race cars it's based on. Mustang GTD was developed by many of the same people behind Ford's Mustang race cars and the Le Mans-winning GT. It's built to be the quickest roadgoing Mustang ever.
You can find out more information about the new Ford Mustang over at Ford at the link below, the car will retail for around $300,000 b efore taxes, title and liscense fees.
Source Ford
Filed Under: Auto News




Latest Aboutworldnews Deals
Disclosure: Some of our articles include affiliate links. If you buy something through one of these links, Aboutworldnews may earn an affiliate commission. Learn about our Disclosure Policy.