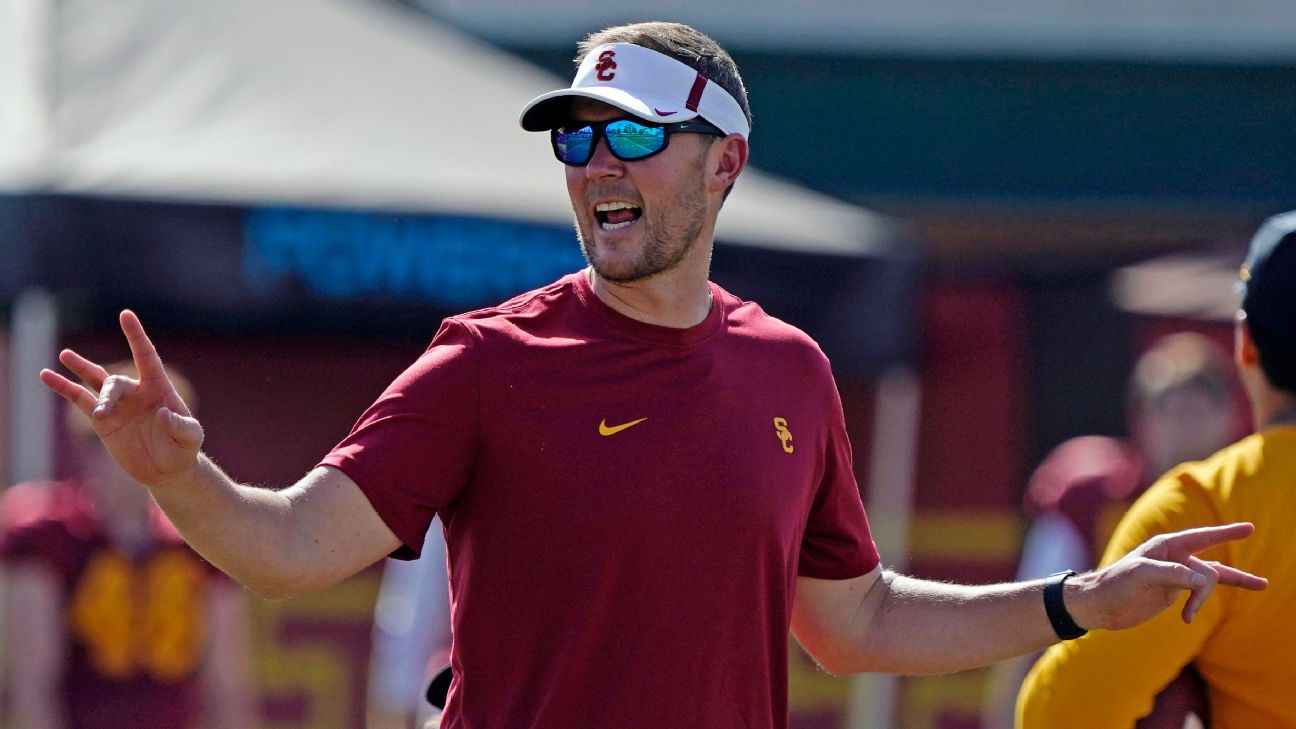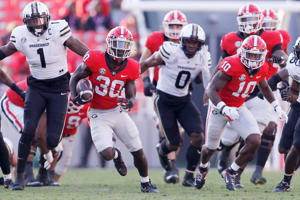 © Richard Hamm, USA TODAY NETWORK Georgian Dajun Edwards (30) plays Vanderbilt in the second half at Sanford Stadium in Athens, Georgia.
Week 9 was all about surviving the best playoff contenders. As a result, the top eight teams in USA TODAY Sports' AFCA coaches survey remain unchanged.
Georgia took the top spot after rejecting a late comeback attempt from arch rival Florida. This week, the Bulldogs received 45 of the 63 first place votes.
The state of Ohio was chosen first out of 13 ballots after beating the state number 2 of Pennsylvania. Tennessee solidified their position at No. 3 with a decisive victory over Kentucky's then No. 17. The Vols received the remaining five votes no. 1 before the Bulldogs matchup. Michigan is in fourth place after beating the state of Michigan.
From NFL games to college sports scores, the best sports news you need to know every day.
Clemson and Alabama, who had days off, maintained their positions in the next two positions. TCU is number 7 and Oregon is number 8 after maintaining an unblemished record in West Virginia.
Top 25: Complete USA TODAY Sports AFCA Coaches Survey
Ups and downs: College Football Week 9 winners and losers
Threat Index: Auburn once again shows how low the program has fallen
Former top 10 teams Oklahoma State and Wake Forest have lost nine places after devastating losses and the tide is starting to turn. Southern California and Mississippi moved up two places to enter the top 10. UCLA No. 11 and Utah No. 12 also earned some points. Illinois climbed five spots to number 13, its highest ranking since 2007. Kansas State rose to number 14 after an impressive Oklahoma State upheaval, while North Carolina rose to number 15 of the season.
23rd Liberty and 25th Central Florida are scheduled for election this week. Cincinnati and South Carolina are fighting each other.
This article first appeared on USA Today: Georgia Still No. 1; USC and Mississippi State top 10 in the USA TODAY Poll of football coaches of the AFCA College Football
Why is the earthquake so dangerous in the East?