In a bold move to enhance transparency and user understanding of its product policies, Google has unveiled its Transparency Center. This innovative hub is designed to serve as a one-stop-shop for users to learn about Google's product policies, their creation, and enforcement methods.
The Transparency Center is not a static entity. Instead, it is a dynamic platform that will continually evolve in response to the ever-changing online threat landscape. Google has ensured that the policies are tailored to each platform, thereby guaranteeing a safe and positive user experience.
Users can delve into the intricacies of Google's policy development process, enforcement methods, and view each policy by product and service. This initiative is a testament to Google's commitment to transparency and user empowerment.
"As the online threat landscape changes, our policies evolve, helping to prevent abuse on our platforms. And since the uses of our products differ, we tailor our policies to each platform, aiming to create a safe and positive experience for everyone.
With the Transparency Center, you can learn about our policy development process, how we enforce our policies, and view each policy by product and service. Some of our most important guiding principles are also available to view, including Google's AI principles — first launched in 2018. By giving you access to our policies and principles, we aim to make it easy to understand the terms, rules, and guidelines for users, developers and creators alike." – Google.
Google Transparency Center
The Transparency Center also sheds light on Google's AI principles, which were first launched in 2018. These principles are a testament to Google's commitment to responsible AI development and are readily available for users to view in the Transparency Center.
For over a decade, Google has been publishing transparency reports to illustrate how government policy impacts access to information. The Transparency Center provides a comprehensive background on these reports, further enhancing Google's commitment to transparency.
In addition to providing information, the Transparency Center also offers a platform for users to report harmful content and make appeals across several Google services. The appeals process is meticulously designed to ensure due process, efficiency, and transparency for users appealing enforcement decisions.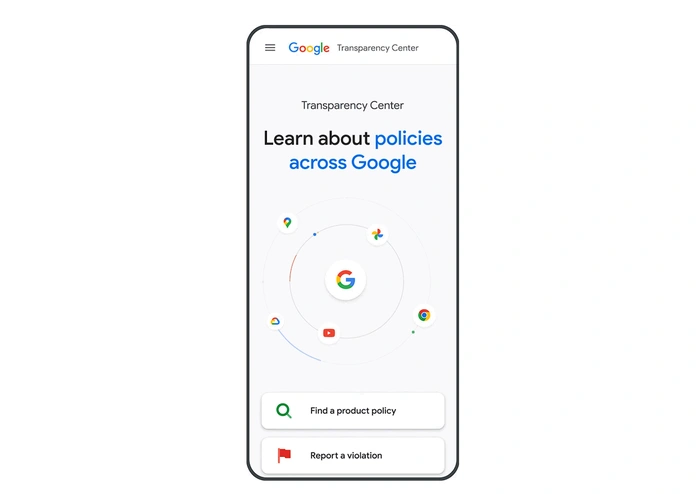 In a collaborative effort to advance responsible practices in AI development, Google, Microsoft, OpenAI, and Anthropic have jointly established the Frontier Model Forum. This initiative underscores Google's commitment to responsible AI development and its willingness to collaborate with other industry leaders.
Google is not just about transparency and user empowerment; it is also committed to protecting its users. The company is taking legal action against a bad actor for deceiving and scamming consumers, demonstrating its commitment to user safety.
Google is also making adjustments to its operations when its efforts to support journalism conflict with the principles of the open web and undermine its products. This move shows Google's commitment to balancing its support for journalism with its commitment to the open web and its products.
In conclusion, the launch of Google's Transparency Center is a significant step towards enhancing transparency, user understanding, and safety. It is a testament to Google's commitment to its users and its willingness to evolve and adapt in response to the changing online threat landscape.
Source: Google Blog
Filed Under: Technology News, Top News




Latest Aboutworldnews Deals
Disclosure: Some of our articles include affiliate links. If you buy something through one of these links, Aboutworldnews may earn an affiliate commission. Learn about our Disclosure Policy.