Less than 30 minutes from Charleston, Folly Beach is a popular tourist destination in South Carolina. The Folly Beach Pier has roughly 1,000 feet of space where you can stretch out and try your hand at fishing. Folly Beach County Park sits on one side of the city, while the Morris Island Lighthouse is on the opposite side. This stretch of beach offers plenty of things to do on your trip. Before you visit, look at some tips on how to have the best family vacation in Folly Beach, SC.
Plan Your Itinerary
Planning your itinerary helps you to make sure you hit all the top attractions during your stay. While you may not want to plan different activities for every hour of the day, it's helpful to list the top things you want to do. Look for activities and attractions that are suitable for every member of your family.
Your itinerary should include where you want to stay. Checking out Kiawah Island real estate is a good way to find some of the vacation homes that owners rent out. You will also find tons of homes for sale, which comes in handy if you love your visit so much that you decide to stay there. In March 2023, the city saw a 42% drop in selling prices over last year's, which makes now a good time to buy.
Renting a home or buying a vacation property lets you make meals at home to save on the cost of eating out. If you aren't ready to buy a new home, you'll find many hotels in the area. Most are just a short walk from the beach and have amenities like private balconies and water views. The Beachside Boutique Inn, Regatta Inn, Folliday Inn, The Tides Hotel, and Folly River Lodge are just a few of your options.
Use your itinerary to also list the hottest restaurants in Folly Beach you want to hit. Bert's Market is one of the best places to grab some essentials for a picnic lunch on the beach. Kids will love checking out all the fresh produce and unique ingredients in the market. Adults will love that they can grab a free cup of coffee.
At Lowcountry Boil Company, chowing down on the classic Lowcountry boil is easy. Order a boil filled with the freshest local seafood and have it delivered right to your room or home. The Washout, Woody's Pizza, The Pineapple Hut, and Cosmic Charlie's Grateful Grill are suitable for adults and kids, too.
Activities
Folly Beach offers so many enjoyable beach activities that you can try something new every day. Hit the water for a little surfing: bring a board from home or rent one from one of the beach shops. Folly Beach prohibits visitors and locals from surfing with a leash. Even if you're not a fan of surfing, you can go sailing, kayaking, paddleboarding, or fishing.
At Folly Beach County Park, your family will find 200 feet of land that sits right next to the river and 2,500 feet of shoreline along the ocean. Starting on Memorial Day and ending on Labor Day, the park has chairs, bikes, umbrellas, and other equipment you can rent by the day. Clean bathrooms and hot showers are also available.
Head to the Lighthouse Inlet to visit the Morris Island Lighthouse. This historic structure dates back to the 1870s. Many visitors love looking at how the building leans to one side, which historians believe happened during an earthquake not long after the lighthouse opened.
The Splash Island Waterpark is another must-see for many visitors. This park welcomes kids of all ages and gives them a few safe places to cool off. While you won't find huge rides, the park has a splash pad and other activities for toddlers through preteens. It's free to visit, too.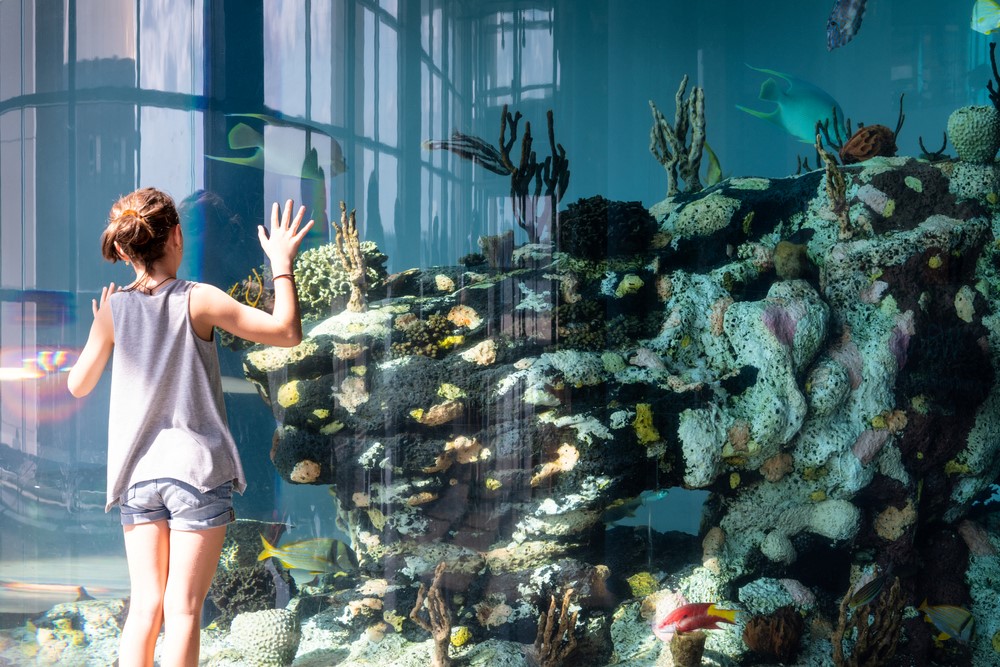 No matter how old your kids are, Folly Beach won't disappoint. See wild marine animals at the South Carolina Aquarium or get to know the history of Folly Beach at the Seashore Farmers' Lodge. The Folly Beach Fishing Pier and Shadow Race Park offer fun for visitors of all ages, too.
Tips to Help You Enjoy Your Trip
Even if you already know what you want to do in Folly Beach, you can benefit from some tips to make your trip more enjoyable.
Read up on the rules for beach visitors before you go. Folly Beach 

prohibits visitors from camping on the beach

 and bans dogs from the beach.
Stick close to the lifeguards when you swim or play on the beach with kids. Lifeguards appear on the beach in May and work through Labor Day. They can prevent injuries and keep you safe from the water's strong currents.
Consider planning your trip around one of the biggest annual events in Folly Beach. This South Carolina city hosts ice skating and Christmas activities in December, along with a huge fireworks celebration on the Fourth of July. Taste of Folly in January lets you sample some of the best food from the top restaurants.
Try to book as many activities as possible before your trip. Folly Beach is quite popular both around the holidays and in the middle of summer. If you wait until you arrive to buy tickets or make reservations, you might miss out on some of your favorite things.
Use caution when you're on the beach, and teach your kids to watch out for wild animals. While you might come across some sea turtles, they're an endangered and protected species that you should not touch or handle. It's possible to come across other wild animals, especially when you spend a lot of time near the water.
Plan the Perfect Folly Beach Family Vacation
Your family deserves the chance to get away from it all and enjoy some time together. Folly Beach has tons of activities that are suitable for the youngest and oldest members of your family. You'll even find Folly Beach homes for sale that work well as vacation homes. Plan your itinerary today to get ready for your South Carolina adventure.