Manhart has taken a BMW E30 M3 and turned the car into the Mahhart MH3 3.5 Turbo, the original 2.3 litre engine has been replaced by a 3.5 litre turbo engine from the 1980's Alpina B7 S Turbo and the car comes with 399 horsepower.
The car also has a range of other updates including a carbon front spoiler, carbon wings, a carbon rear spoiler, some new wheels, and more, it certainly looks impressive from the photos.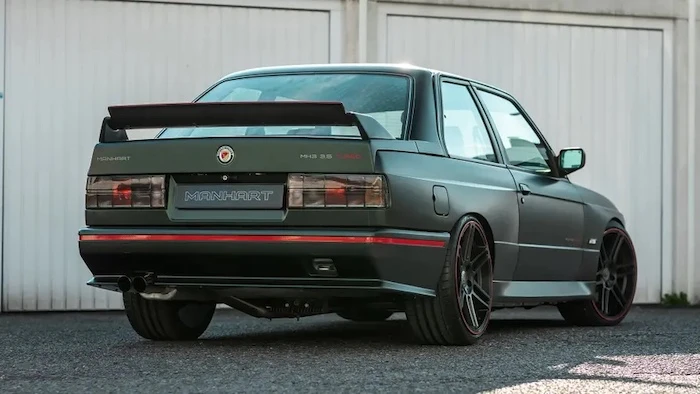 As early as the 1980s and 1990s, our technicians did not shy away from complex technology swaps, for example equipping E30 M3 vehicles with M six-cylinder engines from the E28 M5 (M88) or E34 M5 (S38). The MH3 3.5 TURBO is even more spectacular. The legendary 2.3-litre, high-revving four-cylinder was thrown out of the M3 engine compartment to make way for an even wilder unit: the turbocharged six-cylinder of an ALPINA B7 S Turbo moved into the engine room! Thanks to forced ventilation by a K27 turbocharger from Kühnle, Kopp and Kausch, this 3.5-litre in-line six-cylinder already delivered "standard" 330 hp and 500 Nm, which powered the B7 S Turbo on a BMW E12 basis to a Vmax of 260 km/h that made it the fastest series-produced sedan in the world at the time. But that's not all! After modifications to the turbocharger and the intercooler, 405 hp and a mighty 650 Nm are now available on demand. The power can be throttled via a manual boost controller. The exhaust gases roar into the open through a MANHART exhaust system, which does not affect the historical admission. The engine power is transmitted to the drive wheels via a five-speed manual transmission and a Drexler differential with a 25 percent lock and an additional cooler.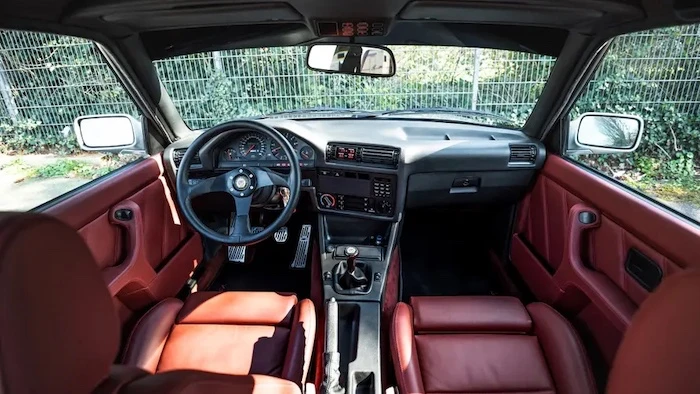 You can find out more information on the Mahhart MH3 3.5 Turbo over at the Manhart website at the link below, as yet there are no details on how much this BMW E30 M3 restomod will cost.
Source Manhart, Top Gear
Filed Under: Auto News




Latest Aboutworldnews Deals
Disclosure: Some of our articles include affiliate links. If you buy something through one of these links, Aboutworldnews may earn an affiliate commission. Learn about our Disclosure Policy.