We first saw the new Hyundai Santa FE SUV back in July and now Hyundaiu has fully unveiled this new SUV and we have more details on the car including when it will go on sale and more.
The new Hyundai Santa FE will go on sale in Korea this month in Korea and it will go on sale in North America and in Europe in the first half of 2024, we do not have any exact dates for when it will be available.
The longer wheelbase gives the all-new SANTA FE a sense of grandeur, its clean side sculpting complemented by a bold roofline, generous volume around the fenders, robust wheel arches, a shorter front overhang and bold designed 21-inch wheels1.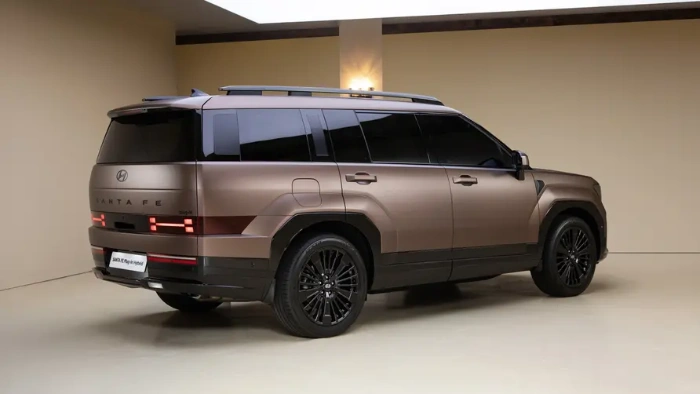 The rear view, distinguished by its wider tailgate, reinforces the sense of solidity while creating a simpler, sculptural look. The H-shaped taillights harmonize with the front H-lights to provide the all-new SANTA FE with a distinctive presence on the road.
In global markets, the new model is available in a variety of exterior colors, including Abyss Black Pearl, Creamy White Pearl, Creamy White Matte, Typhoon Silver Metallic, Magnetic Gray Metallic,  Terracotta Orange, Cyber Sage Pearl, Earthy Brass Metallic Matte and Pebble Blue Pearl.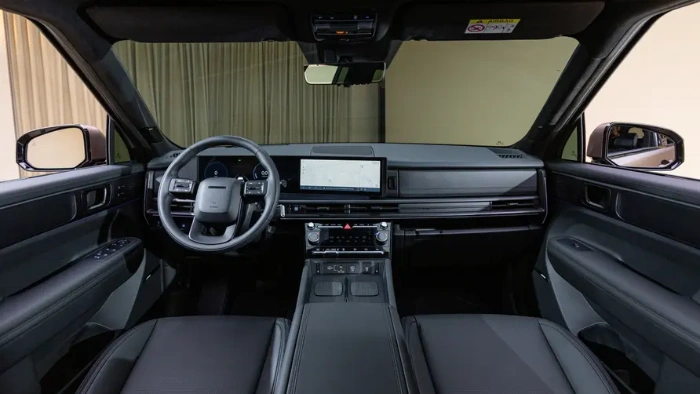 You can find out more details about the new Hyundai Santa FE SUV over at the Hyundai website at the link below, as yet there are no details on how much this new SUV will retail for.
Source Hyundai
Filed Under: Auto News




Latest Aboutworldnews Deals
Disclosure: Some of our articles include affiliate links. If you buy something through one of these links, Aboutworldnews may earn an affiliate commission. Learn about our Disclosure Policy.