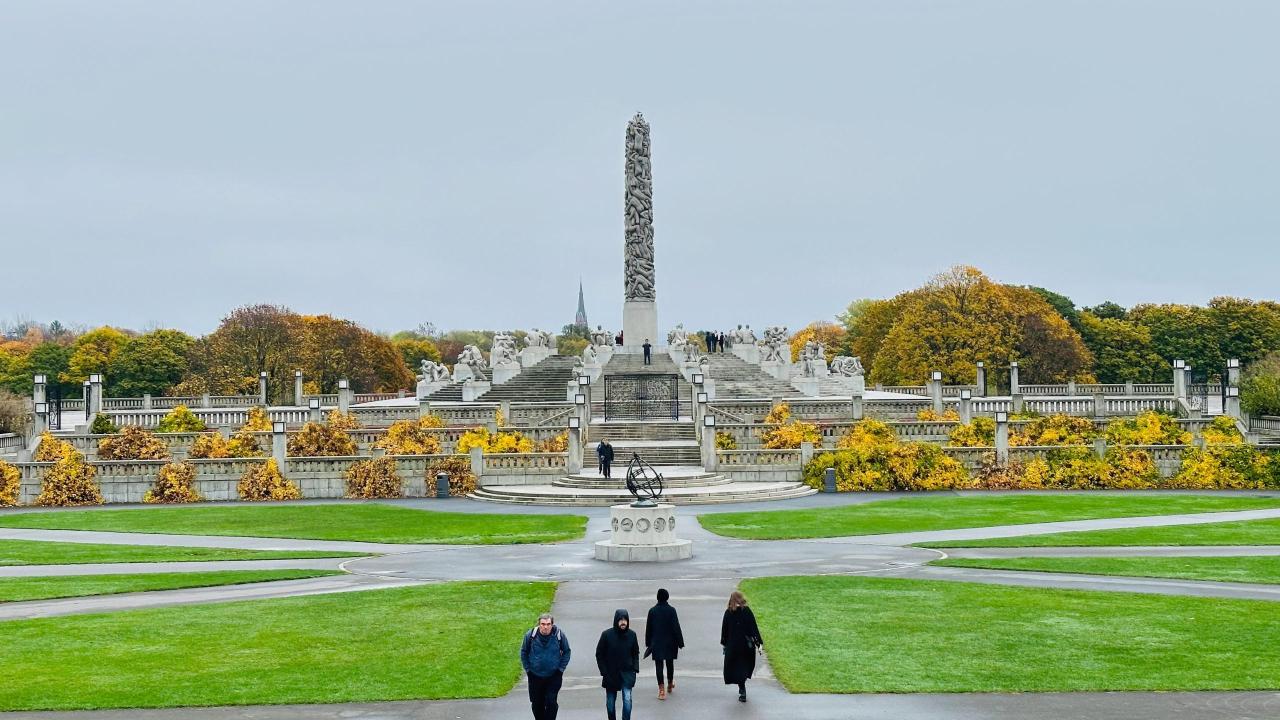 In 2023, Oslo has much to offer the curious traveler, from modern Scandinavian waterfront architecture to a new arts scene. Although there are many great things to do in Oslo, it can be easy for a traveler to rack up the big bill as Norway is one of the most expensive countries in the world.
However, there are some simple things you can do or avoid to save money on other things during your trip. From smarter transport to more flexible food and drink, here are some travel tips to save money in Norway's capital.
Skip the airport express
This first travel hack will save you over $10 per person before you even get to town. Oslo Airport is only a 20-25 minute drive from Oslo city center, but the price difference between the two trains is significant.
The Flytoget airport express train runs every 10-20 minutes throughout the day. It's comfortable and sometimes more frequent than regular trains, but much more expensive than local trains.
Paying NOK 230 ($22) for a single journey makes no sense when the local train costs only NOK 118 ($11.50). Journey times are the same for half the services, but even the slowest takes just 10 minutes longer.
Find the timetable on vy.no and buy a ticket in the Vy app or from one of the ticket machines upon arrival.
Hug outside
Many of the usual attractions and museums on tourist routes charge a fee. Oslo has several attractions worth paying for, such as the large new National Museum.
But some of Oslo's best attractions are completely free, thanks to Norway's love of nature. A public transport ticket is all you need to visit several quiet islands with historical sights and nature reserves, just a few minutes by passenger ferry from central Oslo.
The same applies to the Nordmark forest hiking trails and the world-famous Vigeland sculptures in the green Frognerpark. Use these free activities to save money and experience the nature Norway is famous for without leaving the capital.
Live in an apartment, not in a hotel
After years of new construction projects and renovations, Oslo now offers its visitors a wide choice of hotels, from luxury to budget. But even if you can find a cheap hotel room, consider the total cost of your trip before you book.
Apartment living is a great option, especially for couples or families. The reason is simple. Self-catering saves you some money, especially for large groups. Options range from serviced apartments in the city center to local AirBnB rentals in the leafy suburbs.
Saving money by restricting your food intake doesn't have to limit your Norwegian dining experience. Supermarkets sell local delicacies such as fresh salmon, brown cheese and lefse.
Avoid alcohol
If you're used to enjoying a bottle of wine with dinner or a pint of beer in the evening, consider making this a regular part of your travel plans. If not, you save big. A regular pilsner costs $8-10 in a bar or restaurant, more for craft beers, and wine and spirits drinkers need more.
If you decide to give up alcohol, you are not alone. There is a growing trend among Norwegian breweries to produce non-alcoholic versions of popular Pilsners and IPAs, and non-alcoholic cocktails with intense fruit flavors can often be found in bars and restaurants.
If you want to have a bottle of wine with dinner and decide to stay in the apartment, don't forget to use the airport's duty-free shop upon arrival. Otherwise, you need to visit the state wine and spirits store "Vinmonopolet" , which has a short working hours model and far from budget prices.
Don't buy bottled water
This last travel tip won't save you, but if you're stuck for a few days, it'll pay off in no time.
Drinking is an important habit on any trip, but a bottle of mineral water costs $2 in supermarkets and more in convenience stores. Tap water is perfectly drinkable in Norway, so bottled water is an unnecessary expense.
Bring or buy a reusable water bottle and you'll save money on your trip and use a lot less plastic. Also look out for the fountains in the airport terminals, as bottled water is even more expensive there.
The best ways to book cheap flights in 2023