In the field of advanced imaging technology, t", extended battery life, ample storage capacity, and portability. The ROVAOM's remarkable 4K UHD video recording capability allows users to capture real-time, full-color details even in the darkest of nights. Whether it's for outdoor adventures, wildlife observation, or security monitoring, the ROVAOM delivers natural, bright, and lifelike images.
Unlike traditional night vision cameras that only provide black and white or green images, the ROVAOM shatters these monochromatic constraints. It offers full-color imaging even in low light environments, enabling users to truly appreciate the vivid scenes and vibrant details of the nighttime world.
Early bird pledges are now available for the original project from roughly $249 or £196 (depending on current exchange rates), offering a considerable discount of approximately 38% off the typical retail price, while the Kickstarter crowd funding is under way.
"ROVAOM offers two video recording modes: black and white, and color. The black and white mode captures faint light with its highly sensitive sensor, presenting clear and contrasting surroundings. On the other hand, the color mode enhances your nighttime vision, reproducing subtle hues and details from the real world, immersing you in the experience as if you were there.
Its impressive 40x optical manual zoom and 10x digital zoom allow you to observe minuscule details up close or spot distant objects in the darkness! From 0.5 meters to infinity, capture every detail with stunning clarity, delivering a truly awe-inspiring nighttime exploration experience!"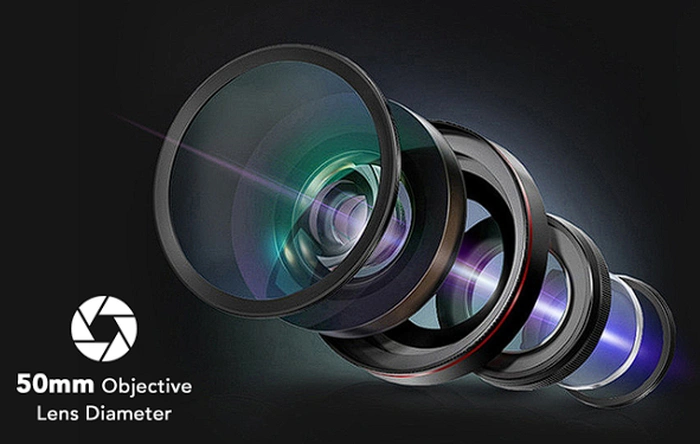 The ROVAOM's prowess lies in its utilization of 4K 3840 x 2160P ultra HD imaging technology, delivering exceptional detail reproduction. It presents real and delicate videos in the dark, allowing users to capture nighttime landscapes, wildlife, or outdoor adventures with unparalleled clarity. This means the beauty of moments in the darkness can be preserved forever!
Night vision camera
The ROVAOM is further enhanced with the Sony Starlight Night Vision Sensor, enabling exceptional low-light sensitivity. This feature transforms the ROVAOM into a versatile camera that can be used both day and night, providing clear details and balanced brightness in pitch-black or low-light conditions.
"The ROVAOM has infrared fill light functionality, featuring a built-in IR illuminator that provides 1-7 level brightness, ensuring a clearer vision. Now, even in complete darkness, you can see targets as far as 1000m with remarkable clarity! The ROVAOM is equipped with a 4.5-inch OLED display, featuring high resolution (480×960P) and a full viewing angle, letting you see more vibrant and lifelike colors and details on a larger display area."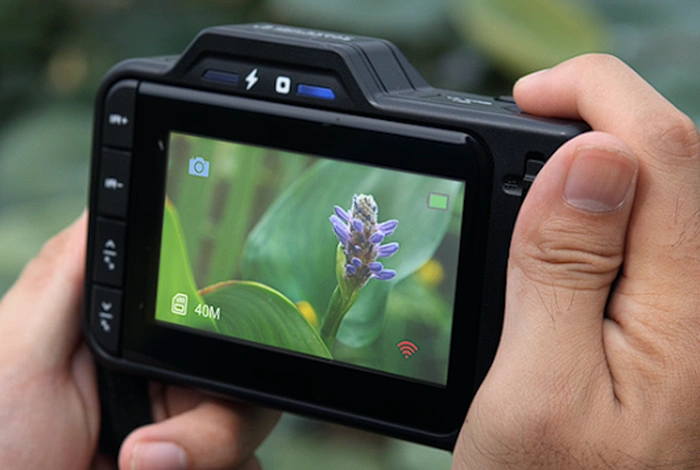 Equipped with a professional starlight 1.0 night vision lens (with an objective lens diameter of 50mm), and outstanding light-gathering capability, the ROVAOM captures clear and bright details in both low-light and pitch-dark environments. This makes the ROVAOM an ideal choice for a range of applications, including military, security, wildlife observation, and nighttime photography. With the ROVAOM, the beauty of the night is no longer hidden in the shadows, but revealed in full, vibrant color.
If the ROVAOM campaign successfully raises its required pledge goal and the project completion progresses smoothly, worldwide shipping is expected to take place sometime around November 2023. To learn more about the ROVAOM night vision camera project check out the promotional video below.
"The ROVAOM is equipped with a large-capacity rechargeable lithium battery, providing you with long-lasting battery life to ensure that you can continuously capture the exciting moments of the night. We understand the importance of storage capacity for extended shooting sessions. That's why the ROVAOM supports up to 512GB of massive storage, allowing you to effortlessly store a large number of photos and videos, preserving precious memories without worrying about running out of storage space."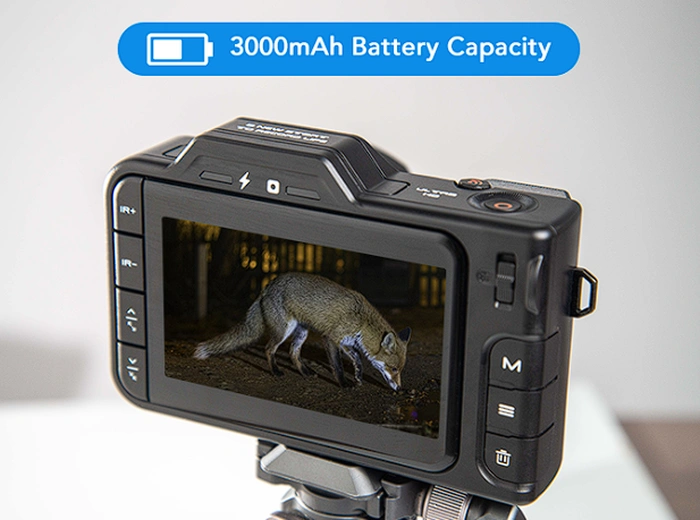 For a complete list of all available backing options, stretch goals, extra media and material specifications for the night vision camera, jump over to the official ROVAOM crowd funding campaign page by checking out the link below.
Source : Kickstarter
Disclaimer: Participating in Kickstarter campaigns involves inherent risks. While many projects successfully meet their goals, others may fail to deliver due to numerous challenges. Always conduct thorough research and exercise caution when pledging your hard-earned money.
Filed Under: Camera News, Top News




Latest Aboutworldnews Deals
Disclosure: Some of our articles include affiliate links. If you buy something through one of these links, Aboutworldnews may earn an affiliate commission. Learn about our Disclosure Policy.