In the ever-evolving world of technology, Satechi has once again raised the bar with the launch of its Thunderbolt 4 Multimedia Pro Dock. This state-of-the-art device, priced at $350, is a game-changer for both Mac and Windows PC users, offering a seamless integration of power, connectivity, and style.
The Thunderbolt 4 Multimedia Pro Dock is a powerhouse of features, boasting an impressive 16 ports. These include a variety of USB and HDMI ports, DisplayPorts, SD and micro SD card readers, an audio jack, and an Ethernet port. The ports are strategically placed on both the front and rear of the dock, with fewer on the front to maintain a sleek look and minimize clutter.
Thunderbolt 4 dock
One of the standout features of the dock is its ability to provide a whopping 40 Gbps bandwidth. This allows users to connect up to four external screens and high-speed peripherals, all while delivering 96W of charging power to the host device. The dock's Thunderbolt 4 port ensures that the connected laptop or computer stays charged, while two of the USB ports can be used for additional charging of external phones and tablets.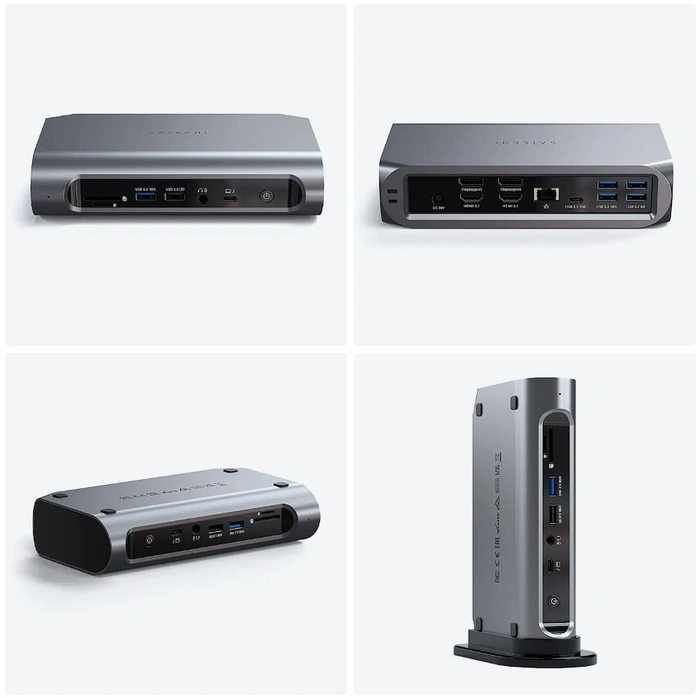 The dock doesn't skimp on display capabilities either. Users have the option to add up to four screens at 4K 60Hz resolution. Windows PC users can experience video on up to four screens in extended mode, while Mac M1 Pro/Max devices can output video in extended mode for up to two screens.
Other Thunderbolt  4 docks you might find of interest:
Constructed out of aircraft-grade aluminum with silicone rubber sides, the dock is as durable as it is versatile. It can stand vertically or lay horizontally, adapting to the user's workspace and preferences. The dock also features a built-in Ethernet port for efficient and reliable connection with speeds up to 2.5 Gbps, and two UHS-2 SD and micro SD card slots for seamless external storage transfer.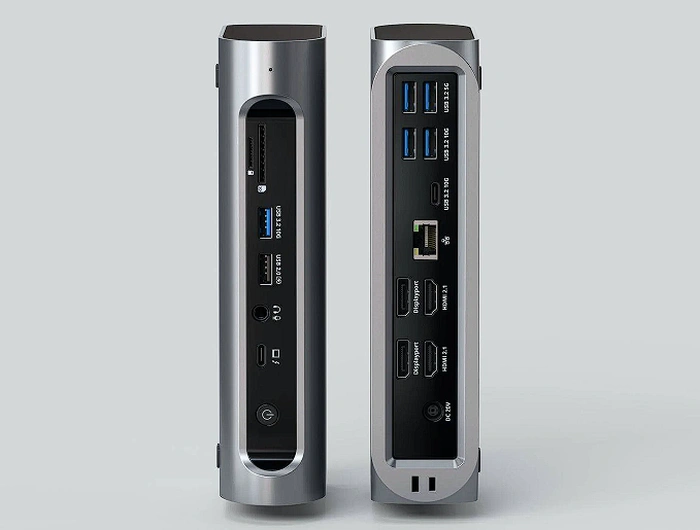 In conclusion, the Satechi Thunderbolt 4 Multimedia Pro Dock is a testament to the brand's commitment to innovation and user convenience. With its multitude of features and sleek design, it is set to redefine the way users interact with their devices, making it a worthy investment for tech enthusiasts and professionals alike.
Source: Satechi
Filed Under: Design News, Hardware, Top News




Latest Aboutworldnews Deals
Disclosure: Some of our articles include affiliate links. If you buy something through one of these links, Aboutworldnews may earn an affiliate commission. Learn about our Disclosure Policy.