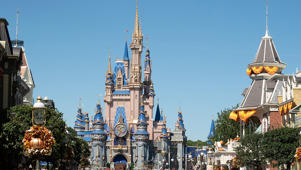 © Available by Variety
Disney Entertainment has reshuffled the roles and oversight of some communications and public relations executives in the second round of company-wide layoffs this year.
In addition to this week's changes, Variety confirmed that starting in February, Shari Rosenblum will lead advertising, talent relations and events as senior vice president of promotions for 20th Television, 20th Animation and ABC Signature Disney Television Studios.
Rosenblum, who spent 18 years at the studio directing shows like Modern Family, Screenings and Homeland, reports to Candice Ashton, senior vice president of advertising and events for Hulu Originals and Disney Television Studios. Ashton adds licensed, purchased and international Hulu advertising to its portfolio.
New restructuring actions include:
Richard Horman will take on a new role in strategic communications for Disney Entertainment Television.
Elisa Bolduc will lead internal communications, while Robert Nunez will now oversee visual communications and report to Horman.
Fonda Berosini will lead communications for the networks, including all ratings and advertising in Insights and Research Connell Kelly will now lead the organization's executive communications.
Nicole Balgemino-Kim adds cultural communication to her skill set in addition to her role on the outreach team overseeing events.
Ashley Cline Shapiro will now be in charge of all ABC Entertainment advertising. Kathryn Taylor will report to him and direct the text ads, while Chelsea Tanamachi will handle the non-script ads.
Kristen Andersen will now focus exclusively on Onyx Collective.
Amber Brockman will now curate Freeform ads.
Van Scott will continue to lead the ABC News advertising team.
The above staff report to Naomi Bulochnikova-Paul, Executive Vice President of Public Affairs and Head of Communications, Disney General Entertainment.
Chris Albert will now oversee advertising for the Nat Geo brand, including content, digital footprint and magazine.
Kathryn Nelson will now add advertising to her coverage as well as communications for Disney-branded television.
Both Albert and Nelson will report to Pam Levine, director of marketing for Disney branded television and Nat Geo content.
Andrea Gruber, who oversees general entertainment and local original content advertising for Star International, will head international advertising under Ashton.
With a monthly goal of 7,000 job cuts, Disney announced its second round of layoffs for the year Monday through Thursday. Disney announced large-scale layoff plans in February shortly after Bob Chapek returned to the CEO position following his dismissal. Iger quickly implemented a cost-cutting strategy with the first wave of layoffs in March.
A second round of layoffs this week included "several thousand additional job cuts" compared to the first wave. Between the two rounds of layoffs, a total of 4,000 jobs were cut.
A third and final wave of layoffs should begin before the summer, Disney said.
For more stories like this, follow us on MSN by clicking the button at the top of this page.
Click here to read the full article.
The Rise and Fall of the Disney Channel