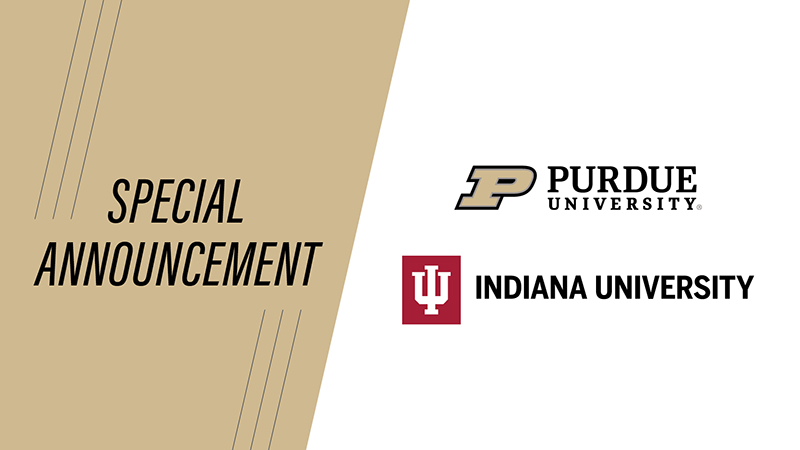 The Indiana political scene is in deep decline.
With more than half of the seats swapped between Republicans and Democrats in recent decades, our race for Congress is no longer competitive in the general election. Since the 2011 reshuffle, no incumbent president of Congress has been disappointed.
Our General Assembly has made a mistake. For the first time since the creation of the two-party Democratic-Republican system in 1856, one party (Republicans) won an absolute majority in the House of Representatives and Senate after the 2014 election, an unprecedented five election cycles and recounts. The areas are so skewed that I'd be surprised if they didn't even continue on the 2031 map.
We've seen Republicans dominate the state's constitutional elections, with the last Democrat winning in 2012. We've seen the GOP dominate at the county level, and Indiana GOP chairman Kyle Hapfer told me about his party's 90% control of the county court. .
Read also: Mitch Daniels' political era ends with decision not to run
We now see a lack of strong agitation in municipalities across the state.
What happened after the Feb. 4 registration deadline is how many mayoral elections went unopposed in the 2023 cycle, including cities like Kokomo and Elkhart that filed competitive bids in the last round. Only Republican candidates run in at least 35 cities, including Jeffersonville, Noblesville, Bedford, and Columbus. Only Democrats run for mayor in 10 cities, including Hammond, Elkhart, Lafayette, West Lafayette.
When I was a reporter at Elkhart Truth, what guaranteed to be an interesting election cycle was City Hall, where Democrats and Republicans rotated regularly. Democrat Rod Roberson replaced Republican Tim Neese in 2019. Democrat Dick Moore follows him. In 1999, Republican Dave Miller defeated five-term Mayor Jim Perron by 1,400 votes.
In Kokomo, Democrat Greg Goodnight won the 2007 mayoral election and served three terms. In 2019, Tyler Moore's Republican nomination defeated Democrat Abby Smith by almost 70% of the vote. As of Friday, the 2023 application deadline, there are only two Democratic Council candidates and no Kokomo mayor or city clerk.
If the party fails to nominate a candidate by noon on July 3, that means incumbent Republican mayors Mike Moore in Jeffersonville, Dave Wood in Mishawak and incumbent Democrats Tony Roswarsky in Lafayette, Rod Roberson in Elkhart and Tom McDermott in Hammond will have no problem.
The situation in West Lafayette is interesting. Four-term Republican Mayor John Dennis is not seeking reelection and has backed Democrat Erin Easter. He was the only candidate for mayor.
According to Dave Bangert, a freelance journalist writing for "Based in Lafayette", Mayor Dennis encouraged Easter to run and provided him with advertisements. There were rumors that the Republicans shot someone after the primaries. West Lafayette has been "blue" since 2016, with the exception of Dennis, the only named Republican.
More: Columnist Brian Howey asks: Should we care about nuclear war?
When Gov. Eric Holcomb presented Mayor Dennis with his tribute to Sagamore, Wabash, Dennis sadly said, "Leave us alone," before engaging in a discussion about working together and trusting each other in non-partisan ways. Dennis later said that he "didn't like horses and elephants at all". Lafayette Mayor Tony Roswarsky, a Democrat, reminded him that to Democrats, he is an ass, not a horse. "Really? It's an elephant, isn't it?" Dennis said.
Ironically, as Indiana lost competitive momentum at the federal, state, and local levels, moves were made to politicize school board elections.
Indiana Republicans on Wednesday introduced a proposal that would abolish the current bipartisan state school board elections, although opponents say the change would further impact local schools, the Associated Press reported. The Indiana House Elections Committee voted 6 to 4 on a partisan basis to introduce a system that would allow each of the state's nearly 300 school districts to choose whether to ask candidates to nominate a political party. Each district decision is made by an elector or school board referendum. Those votes depend on whether a candidate must win the party's primary in May to qualify for the general election in November.
State Representative Alan Morrison (R-Brazil) had this to say about local control in his testimony. "There are some communities that want it and some communities that don't," Morrison said, according to Indiana Public Media. "With this change, they will be able to make that choice."
State Representative Tonia Pfaff (D-Terre Haute) said the entire plan was not needed. "I've never seen the Electoral College say that local or periodic reviews are a good idea," said Pfaff, quoted by Indiana Public Media.
What we are seeing here in this era is the dominance of one party and the loss of political discourse. This comes at a time when legislators in the General Assembly are demanding that civics be taught in our high schools. In the past, this has meant a dynamic election campaign between the two major parties on three out of four Novembers.
I'm not sure where all this will take us.
The columnist is the managing editor of Howey Politics Indiana/State Affairs at StateAffairs.com/pro/Indiana . Find Howie on Facebook and Twitter @hwypol.
This article originally appeared in Evansville Courier & Press: Lack of Political Competition Now Extends to Indiana City Hall.
Sacramento Kings vs. Indiana Pacers | Sactown Sports Kings final show