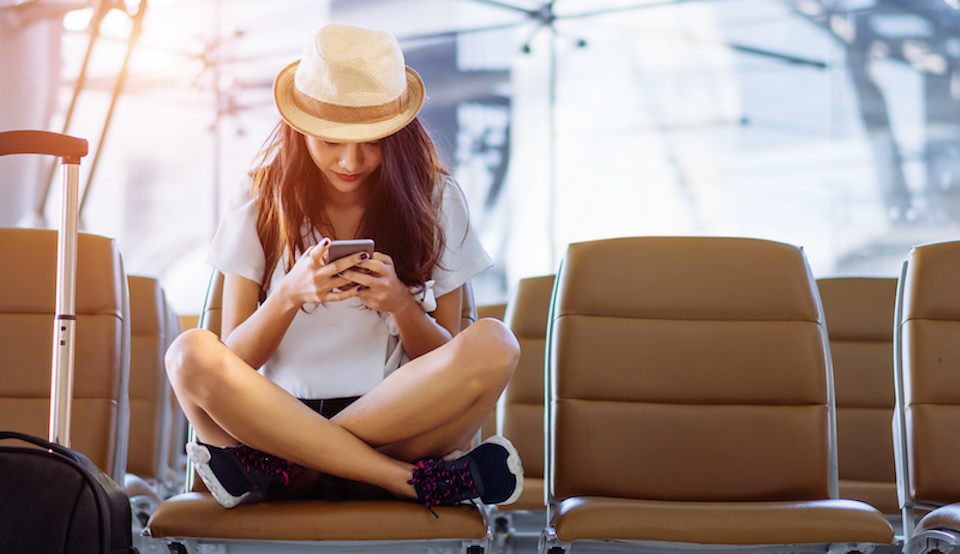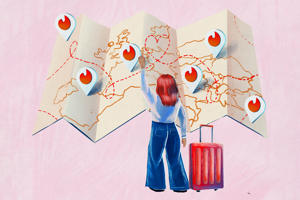 © Illustrated by Kathy Huertas/The Washington Post
Last summer, when I turned 40, I decided to quit dating apps to focus on myself.
For the second year in a row, I'm planning a few-month break with the goal of learning about food culture and practicing gray living, a term my therapist taught me in an effort to open up to gray hair.' Uncertainty and new ideas. I planned to start in the south of France, not knowing where the European winds would take me after Narbonne. After the divorce in 2019, life offers new freedom without attachments. Also, where my office has wifi.
Solo travel was my speed, but it eventually started to seem bland, like a hot dog in need of seasoning. I crave conversation and connection, so I turn on Tinder. I then expanded my profile targeting potential dates for "show me your county cheese".
I want more. More than one night stands, more than endless boring meetings. I decided to use dating abroad to explore my other major interests as a food and travel writer, discovering local cheese and culture while filling in lonely blanks abroad.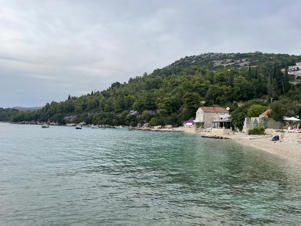 © Jane Rice/Jane Rice Zaton Bay Croatia at sunset.
For most of my travels, I play travel roulette, reach for last-minute deals from HotelTonight, and often make decisions about where to go based on price. I booked a $45 flight with Hopper from Dubrovnik to Naples for only Pizzeria Concettina ai Tre Santi; Pizza is so addicting, there's a bouncer at the door. Major European cities like Paris, Madrid and Rome are cheaper in the summer as locals go to the beach and you can find cheap Airbnbs.
Dating apps always have risk factors, unknown risks. When I'm abroad, I always pre-verify by asking the person to FaceTime before the meeting. If they don't agree, there's no date for me. I always share my location with a few friends and let them know when a date is planned. The red flag is asking them to come to your remote farm in their midst. For first dates, always meet in a populated area and gauge the vibe. Trust your heart. If something goes wrong, it probably is.
After a summer of using Tinder dates to promote my travels, I've learned some valuable lessons.
You have to match the chef
In August, the French go on holiday to the Riviera, which leaves Reims free to roam. On Tinder, I instantly connected with a chef who both loves champagne and cheese. He invited me to his house for stews and rillettes and wine. On the kitchen table is a bowl of canquilot, the delicious Metone cheese that they say is delicious.
"It's like old Camembert on the inside, but without the foot smell," he tells me before feeding me. I immediately melted.
Small talk, focused on food, sex and travel. Learn more about Champagne in the region. Koki and I went on dates, including a farewell ramen lunch at Genki, where he handed me dumplings and made everyone around us blush and roll their eyes.
He took me to the train station and kissed me goodbye. In other words, I love using Tinder in a different way.
I went to a dead honeymoon hotel to mourn the end of my marriage
A good croissant can save a bad date
On my way to Paris I opened Tinder again. The people I met weren't very interesting, but I wanted to escape the city, so I took the RER to Scaux. In the evening we walked to the Chateau de Scaux. "It's like a mini Versailles without the crowds," he says.
After a walk, he has a cheese dinner in the attic. Fresh buffalo mozzarella and tomato salad followed by a tome, brie de meux heaven and an assortment of cheeses for the kids. I was supposed to leave after dinner because there was no connection, but it was late and I didn't have a backup plan. My partner tried to suck my mouth out while I tried to indulge in a watermelon sorbet to clear my palate and I left early to avoid an awkward goodbye.
On the bright side, the croissant I had at Frédéric Comin at Patisserie Colbert was in my top three croissants in Paris (I ordered my second). Their secret ingredient: chestnut honey. With a croissant fueling my cravings, I quickly opened Tinder to start swiping again on my RER home. I am obsessed with 'Masala Dates', always wondering 'what's next'.
Your date can be the best tour guide
In Donostia, Basque offers a private tour that is hard to resist, even considering the dangerous environment of getting into a car with strangers.
"If you feel comfortable after our meeting, I want to take you across the country, a few minutes out of town, to sunsets and local bars," he said on FaceTime.
After an hour of drinking and very public bar chatting where I asked for help when needed, we were both fired up.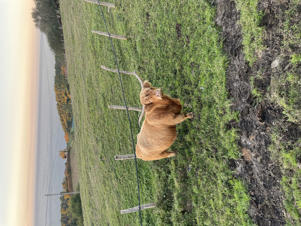 ©Jane Rice/Jane Rice Spotted. Terena cow at sunset in Basque village.
At sunset, he takes me to Basque villages for 360-degree views of the coastline and the endangered Muppet-like Terrane cows. At Txapela Taberna, a roadside bar, we drank bubbly Taxcoli for less than 2 euros a glass. I would never have found this place let alone stopped by and it was one of the best nights of my life.
A little further north, we stop at Barra Orio, a beach bar in the charming fishing village of Orio, for "pink wine." The evening ends at Donostia where we eat Tortilla Bocadillo, a favorite at Juantoxo Taverna.
Then his brother and friends were walking around the old town and we met awkwardly at the bar Minuto y Medio, a heavy metal pub. It was so much fun.
The view is good, although the man is a mess
In Dubrovnik, I was accompanied by a Croatian guide who suggested I avoid the chaos of the Old City and head to a secluded beach for sunsets and booze. Prior to our visit, I took him on a walk where I made Game of Thrones references to break the ice.
On his way to Jaton Bay, he stopped several times to make business calls. When we reached a beautiful place at sunset, I was so excited. I continued to enjoy a bottle of natural wine from Vina City's Dalmatian winery while continuing to work. close your eyes
I should have done it myself but the car rentals are crazy and the mountain roads are narrow and winding so all in all it was a new find.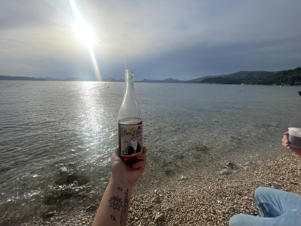 © Jane Rice/Jane Rice Zaton Bay Croatia A bottle of Vina City at sunset, a delicious and refreshing wine from the Dalmatian coast.
Say yes to rooftop bars
Back in Paris a French Arab man suggested we meet on the terrace for a drink. For a quick judgement, I told him I didn't like the roof at all. He convinced me it was luck.
I showed up late at Oberkampf's Le Perchoir Ménilmontant. "The elevator is broken, so we have to go to the seventh floor," he said. When I arrived I was already sweating profusely.
A free Cuban, a bottle of rosé and much conversation later, the clock strikes midnight.
"I can take you home on my scooter," he said.
He put a helmet on my head and put his arm around my waist and led me around the city of light. It's like a movie.
Why is Tinder the best dating app? |: Tinder vs. Bumble | Tinder dating app