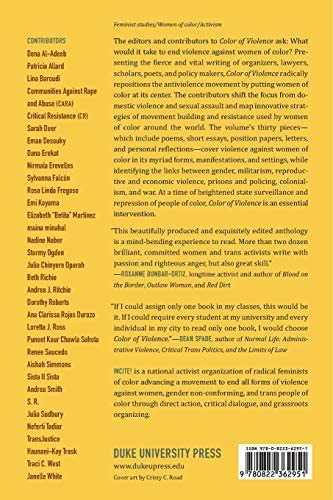 Boston Mayor Michelle Wu has become a target for white supremacy. Washington Congresswoman Pramila Jaipal was chased by a gunman outside her home. And Rep. Alexandria Ocasio-Cortez of New York receives an "astrologer" threat every day.
Politics has become increasingly dangerous for women in the US, where they are three times more likely to be targeted than their male counterparts, according to a new national database.
"I wouldn't be surprised if they killed a senator or a member of the House of Representatives," Maine Sen. Susan Collins recently told the New York Times. NYT .
In a database compiled by Princeton University and the Anti-Defamation League, women who were government officials were attacked more often than others, accounting for 42.5% of all incidents. The project is designed to monitor threats against politicians, starting at the local level.
This is particularly important after a gunman who said he intended to break House Speaker Nancy Pelosi's knee brutally assaulted her husband at their San Francisco home last week. And experts say the threat environment can only get worse.
"Threats and harassment by local officials is a significant challenge to American democracy," Oren Segal, vice president of the ADL's Center on Extremism, said in a statement. "This dataset shows the spread of threats and harassment across the country. We urge policymakers and communities to use this data to better understand this dangerous phenomenon and to more effectively predict future incidents and develop better strategies to address them.
The Threats and Harassment dataset was developed by Princeton's Bridging Divides Initiative, which tracks political violence in the United States, and the Anti-Defamation League's Center on Extremism, which tracks domestic and international extremism, terrorism and hate. This will eventually include state and federal government officials.
The current dataset was created from a review of more than 10,000 data points from public sources and narrowed to more than 400 individual observations from January 2020 to September 2022. Time target is 42.5%. Considering the proportion of women in local offices, women are 3.4 times more likely than men to be victims of threats and harassment.
The study is the latest in a growing body of literature on gender-based political threats and violence. Last week, the Center for Democracy and Technology shared findings that women running for office are more likely to face online sexist, racist and violent abuse. A September report from Rutgers University's Center for American Women and Politics, which focused on the mayor, found that women and women of color were disproportionately affected by violence, harassment and threats. The Institute for Strategic Dialogue's analysis of the 2020 US congressional elections came to similar conclusions.
A similar picture emerged worldwide. Data from the Armed Conflict Locations and Incidents Data Project released in December 2021 shows that political violence against women has increased in all regions controlled by the group, including Africa, Central Asia, Europe, Latin America, the Middle East, the South and the southeast. . Asia Asia In recent years, other research groups have identified similar patterns of gender-based threats and abuse in Canada, India, the UK, Ukraine, Africa and Europe.
In response, Bolivia passed a separate law criminalizing political violence and harassment of women, and Mexico also tightened statutory penalties and changed national laws. Advertising campaigns were launched in Germany, Kenya and the USA and an international coalition was formed. The UN has also developed guidelines to address the political threat of violence against women.
"The threats and harassment by local officials come at a time when partisan rhetoric has become increasingly strident and, in some cases, violent," the report said. "Closing the space to threats and harassment is a necessary step to protect democratic rules and institutions."
In June, the Department of Homeland Security issued a bulletin warning of an increase in "homegrown violent extremist calls for violence against Democratic organizations, political candidates, party offices, election rallies and poll workers." the elections
Complaints: Facts refute the gun lobby's lie that regulations can't stop gun violence